The From the Art Gallery with Love project was launched in Summer 2020 by Worcester City Art Gallery & Museum in response to the closure of our museums during lockdown. During this challenging time, we became determined to support our creative community and improve access for those who may be unable to physically visit our museums by offering high quality museum experiences online.
Over eighteen local artists and creatives were commissioned to create ambitious new works and content inspired by our museum collections. A season of brand new online events, artworks and videos for all ages was released throughout Autumn 2020, which aimed to connect people digitally and provide opportunities for learning, creativity and entertainment at home. Here, you can discover the wonderful work which was created.
Our thanks to Arts Council England's emergency response fund.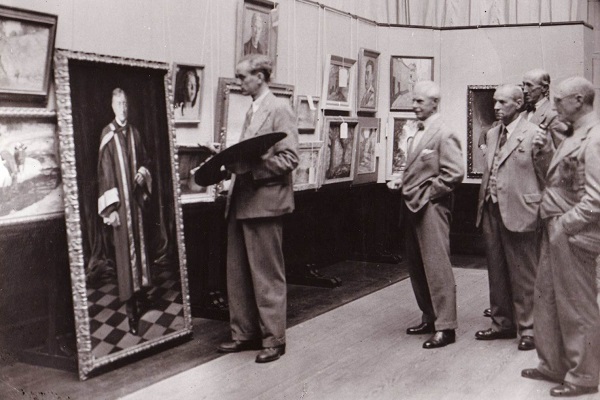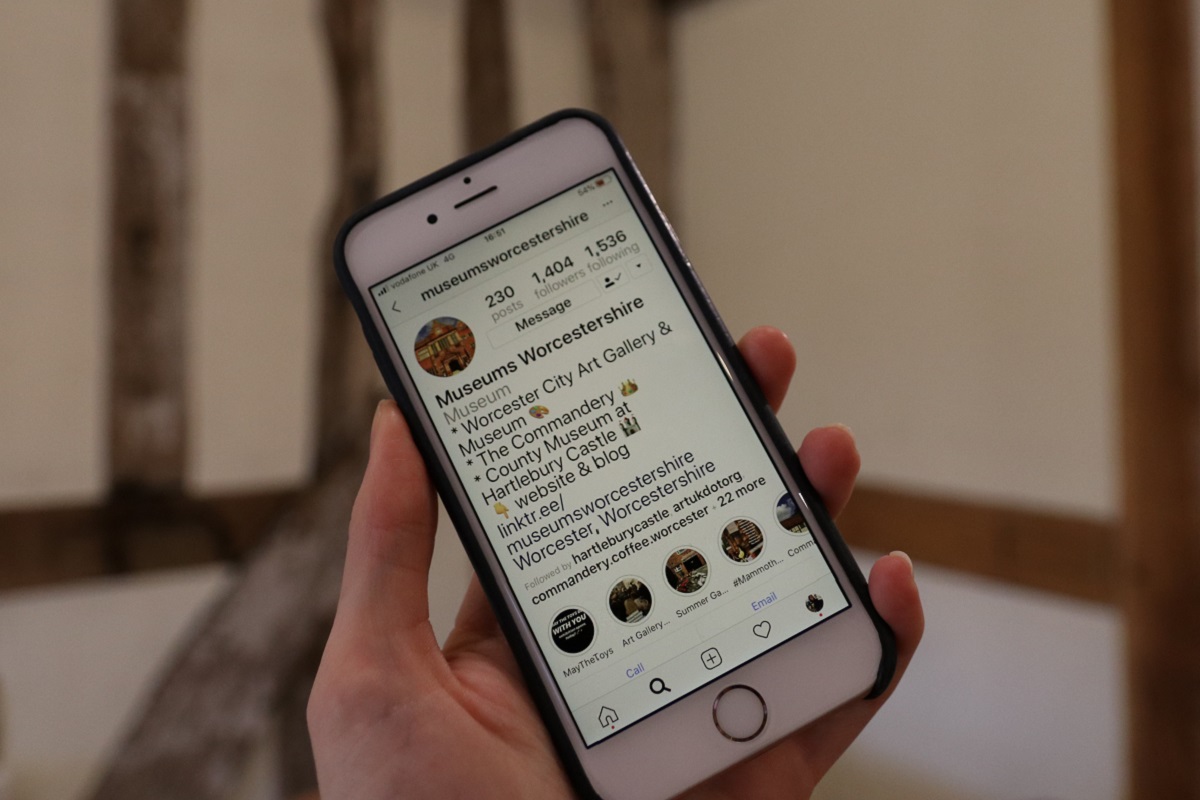 Discover the final projects
Meet the Artists
Find out more about the artists we worked with during From the Art Gallery with Love. Scroll through to see examples of the artists' work and find out more about their practice.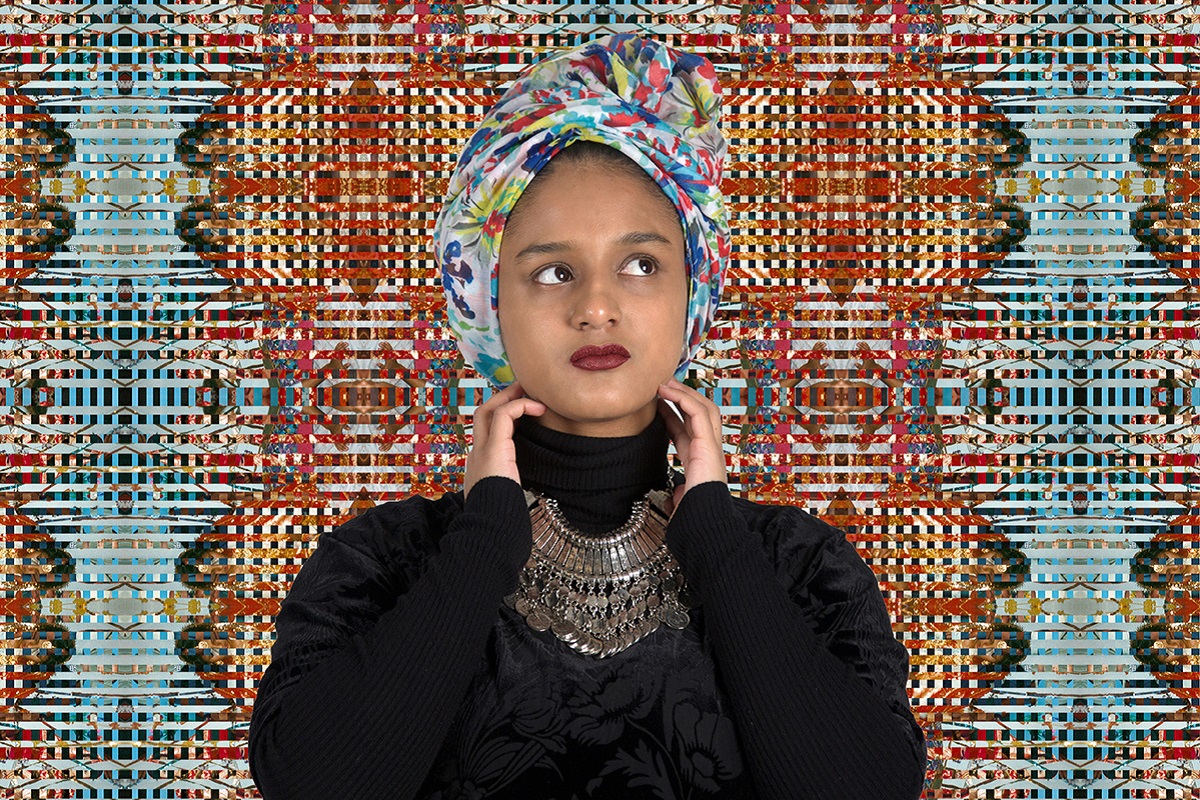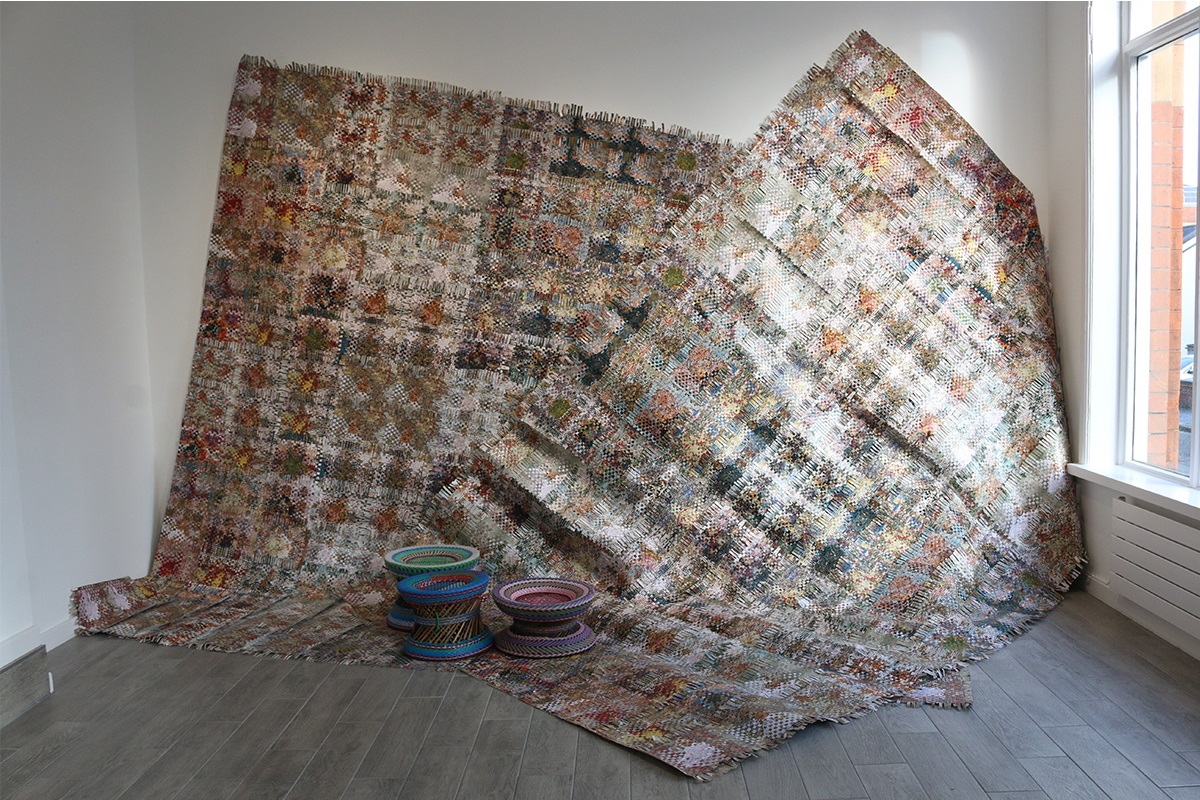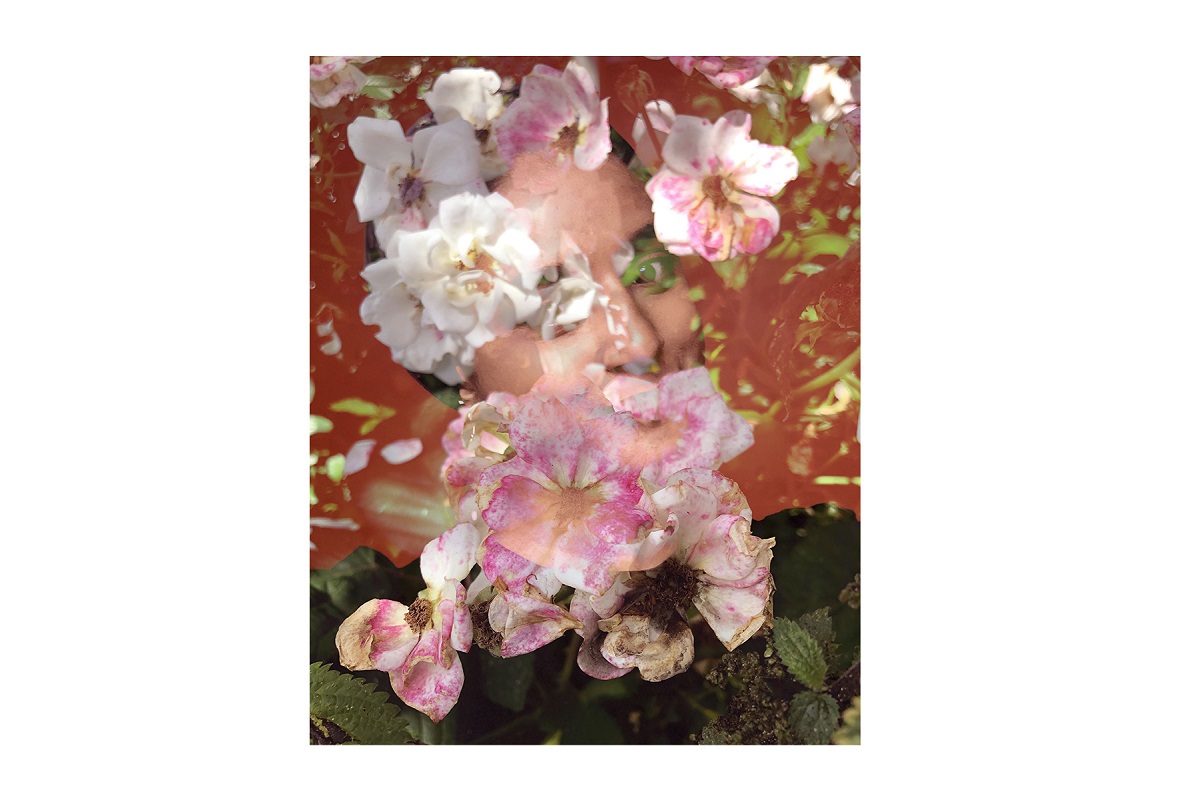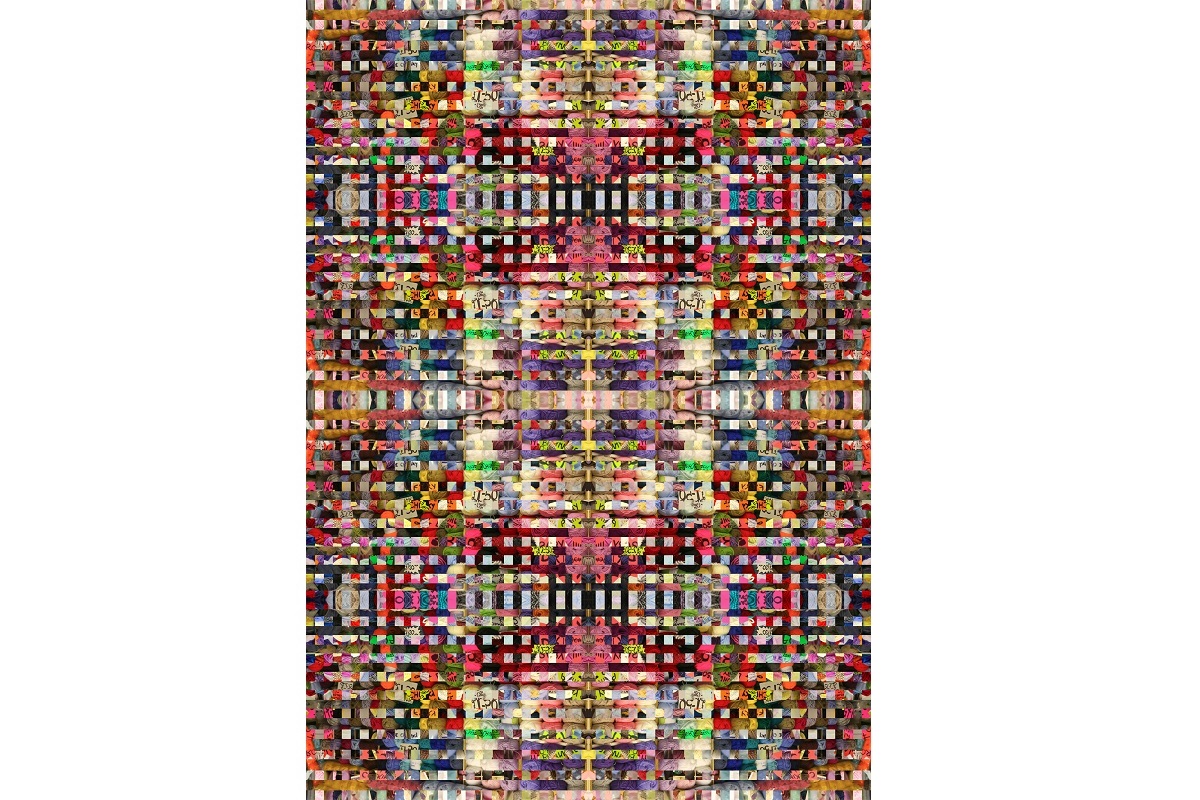 Read more
An artist and educator who works primarily lens-based (photographs, videos & digital images), Nilupa's work explores the notions of culture, self-identity and anthropology. She is inspired by her love for hand-crafts and photographic explorations, as well as often drawing upon her own South Asian culture and heritage.
Nilupa's project will re-imagine items from our herbarium collection. She says:
We have a tendency to see preserved objects behind glass or boarded out of sight, but my work will hopefully allow the audience to see these specimens in a different light, creating another life for the images and adding momentum to their history in an innovative, contemporary way.

I'm most excited about looking into the collection and seeing the way the herbarium collection has been documented and stored – as well as seeing how the visitors engage with the work and if anyone can guess which plants I've worked with to create my piece.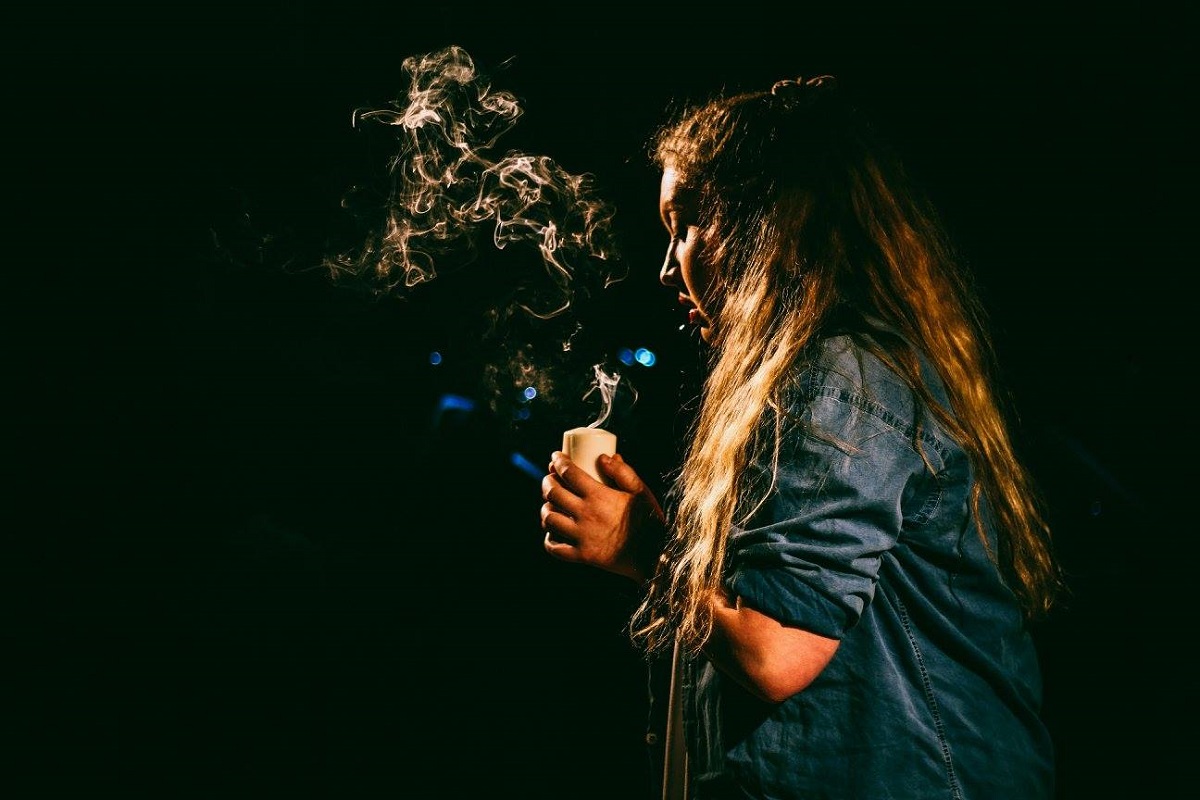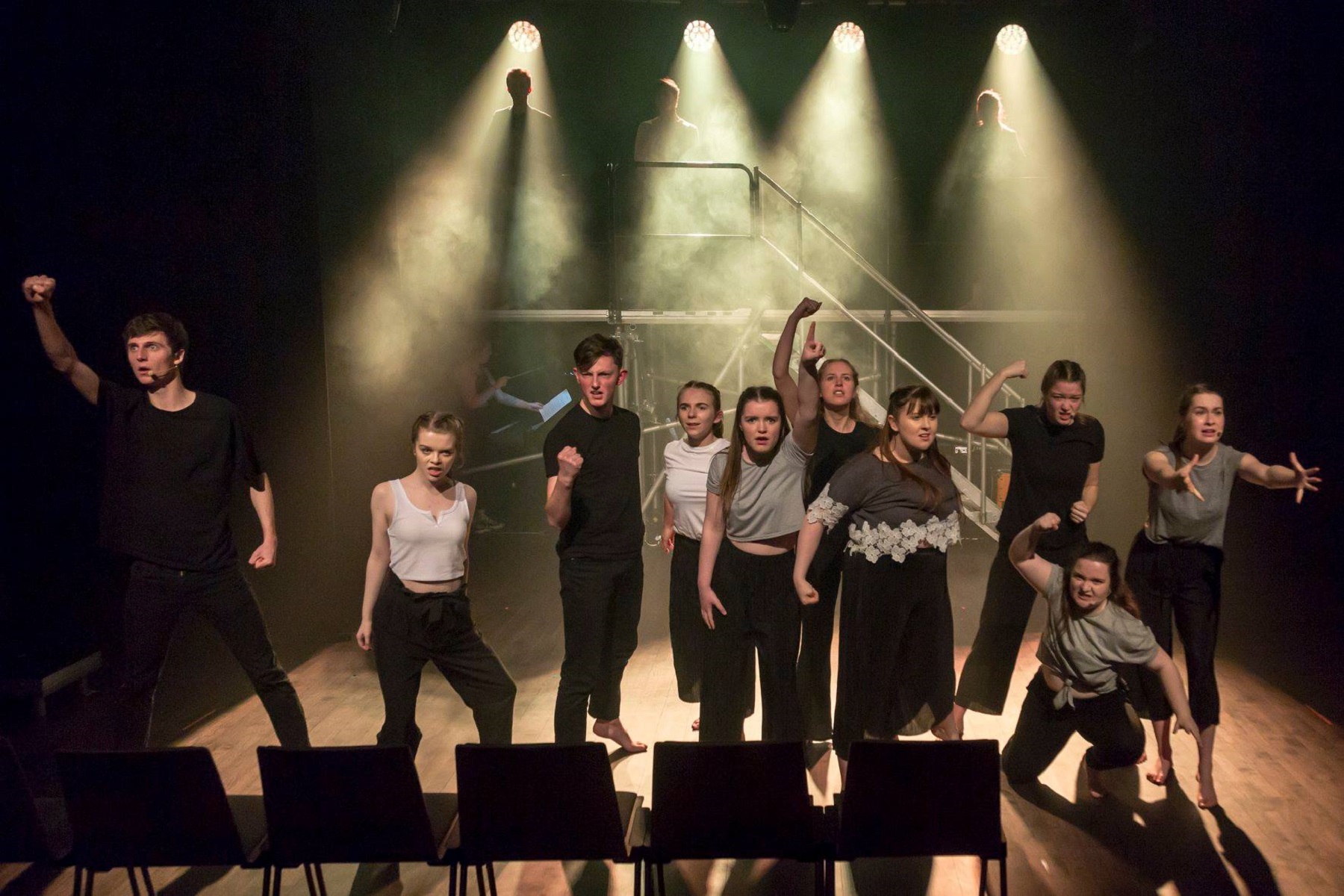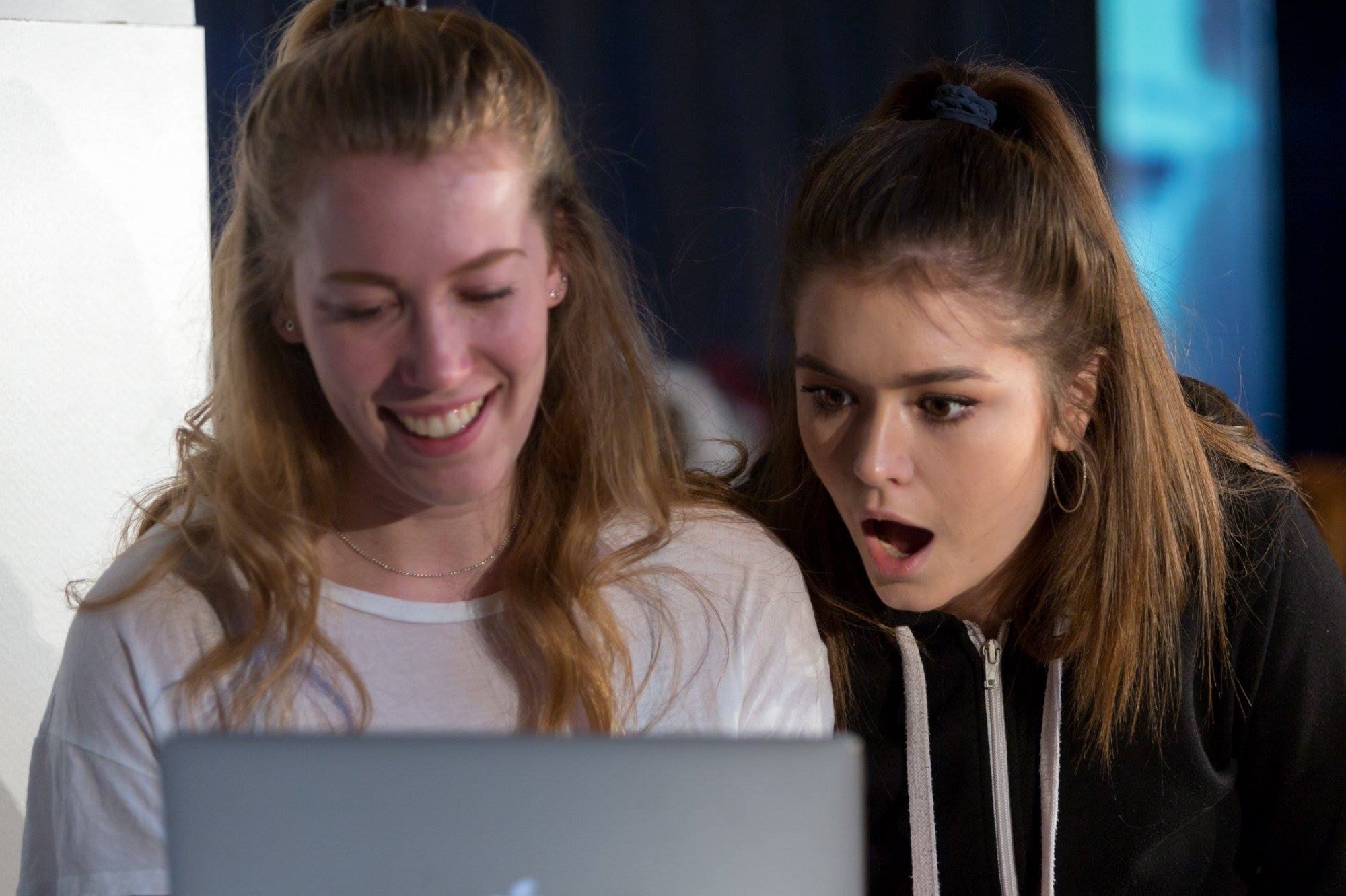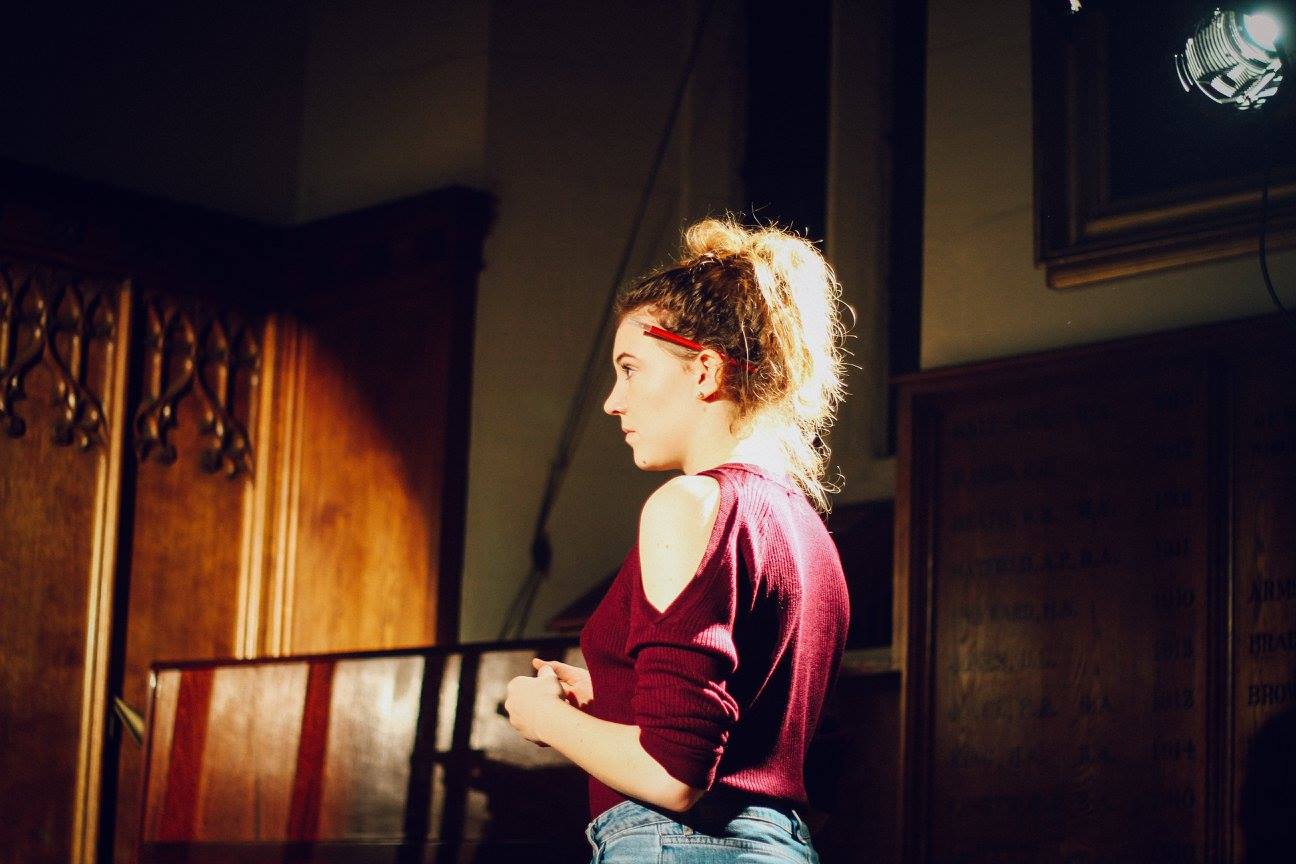 Read more
Jennifer works mostly as a theatre director, and has been exploring how to expand her creative practice digitally since the theatres closed during lockdown. She is inspired by "good stories – wherever they can be found" and likes to discover how those stories can reach out to an audience.
Jennifer's project will bring our Art Gallery & objects to life in a video series for young children. She says
It's such an exciting opportunity to be able to challenge the way I work by creating something entirely online! There are so many fascinating stories behind the museum's collection that we are going to explore.

I'm looking forward to using the museum's lovely collection to engage with families around Worcestershire!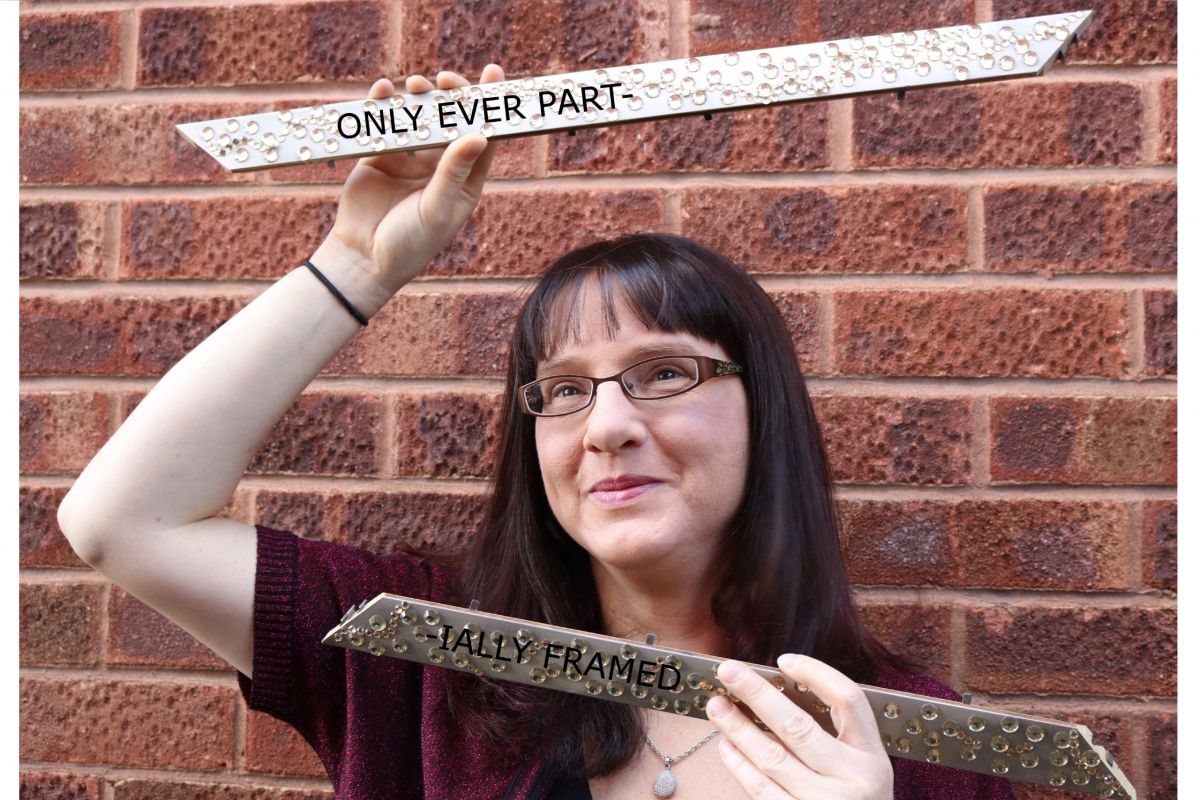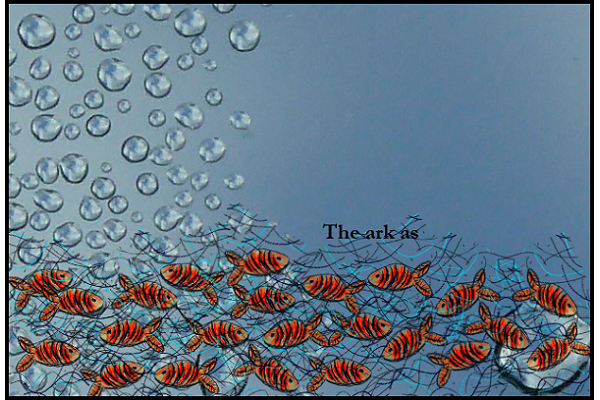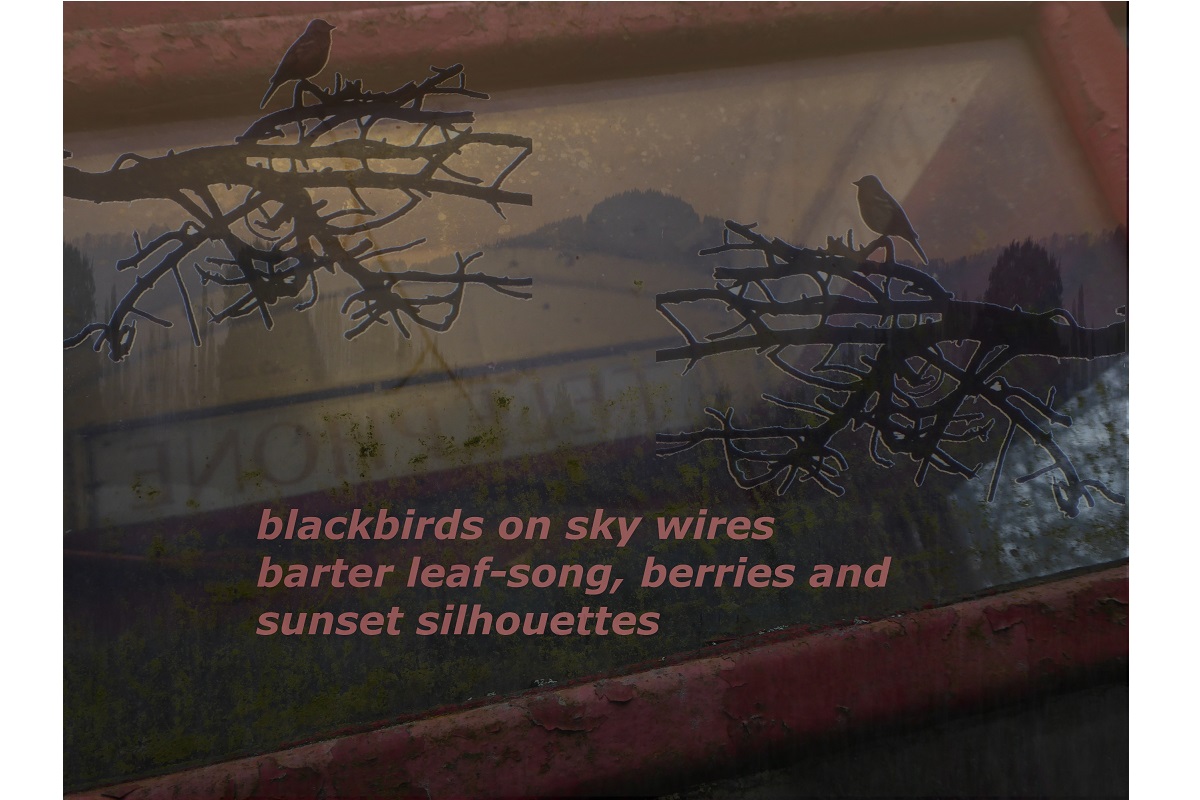 Read more
Sarah is a writer and photographer who's work often combines words and images, including photo-poems and poetryfilms, and much of her photographic art involves digital layering and collaging. Sarah's accolades include being
The High Window
Poetry Journal's resident artist in 2019 and completing an Arts Council-funded multimedia hypertext poetry narrative.
Sarah's project will be a re-imagining of one of our best loved artworks in the collection, John Harris's Prospect of Worcester From the East (c.1750) using photographs taking over lockdown, as well as an interactive visual poem. She says
Creativity through words and images drives me, and I really love the possibilities of using this project to archive photos and experiences to be accessed through artwork rather than a traditional filing or archive system. I love the painting, as well as writing poems and producing poetryfilms, so I know I will enjoy working on these. Creating a modern abstract photographic-tiled mosaic based on a painting is something I've never done before, so I'm particularly excited about the challenge and the creative spark that comes with trying something new.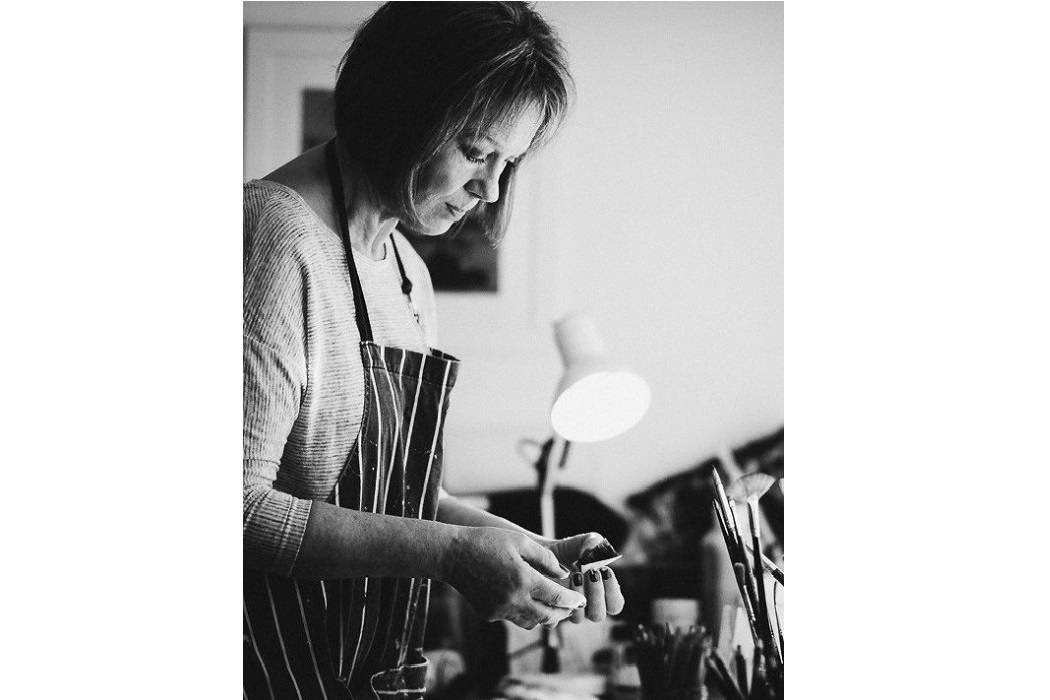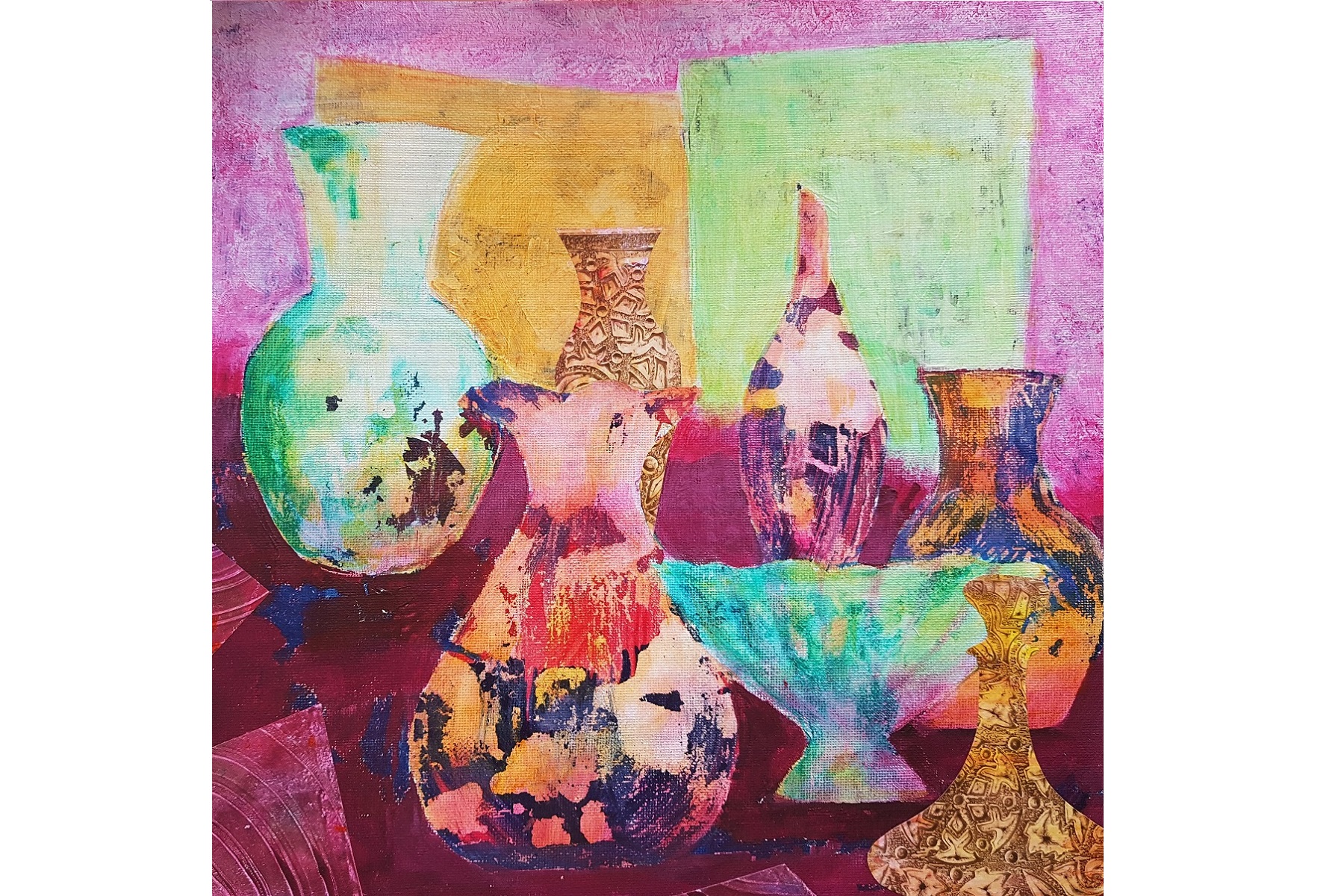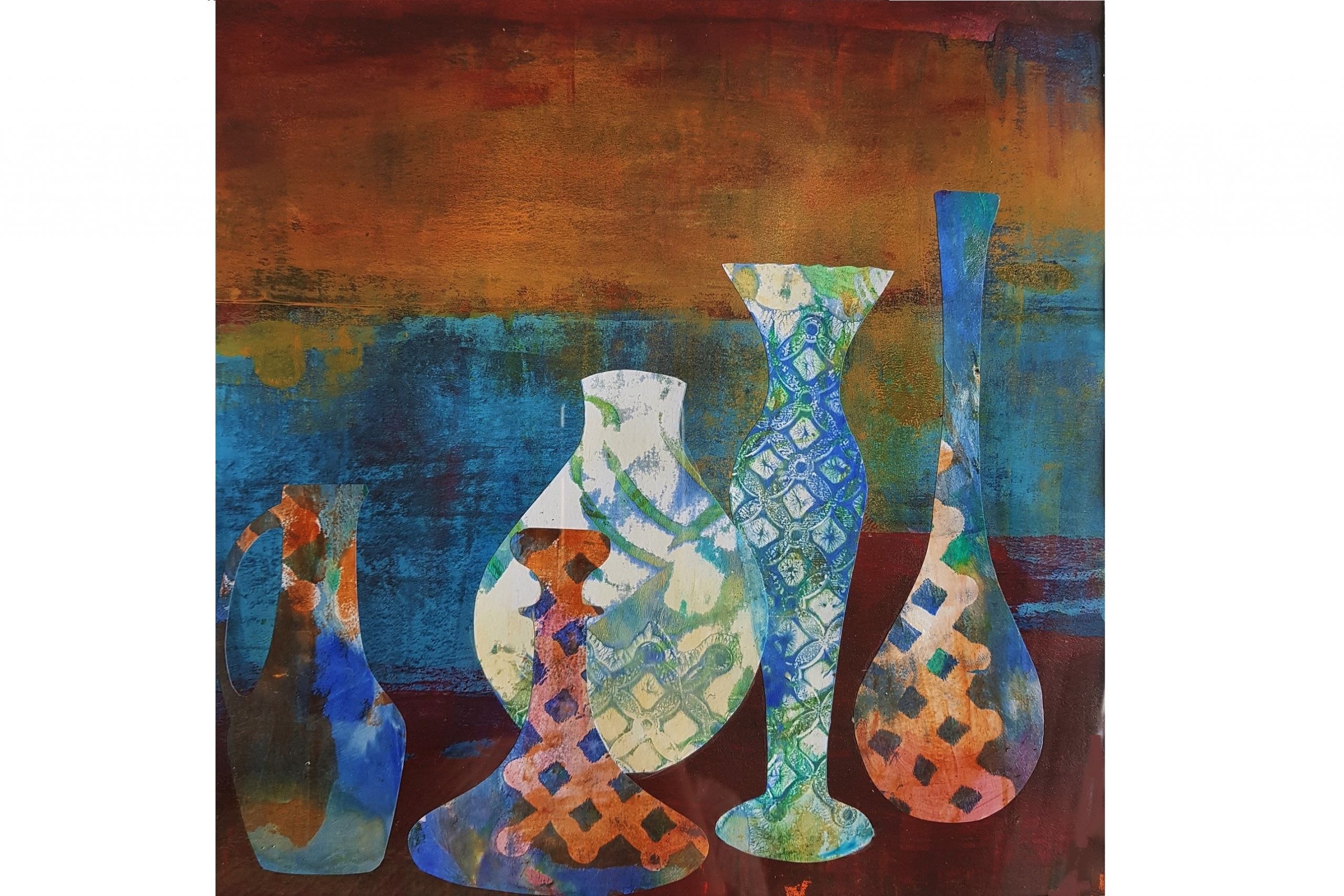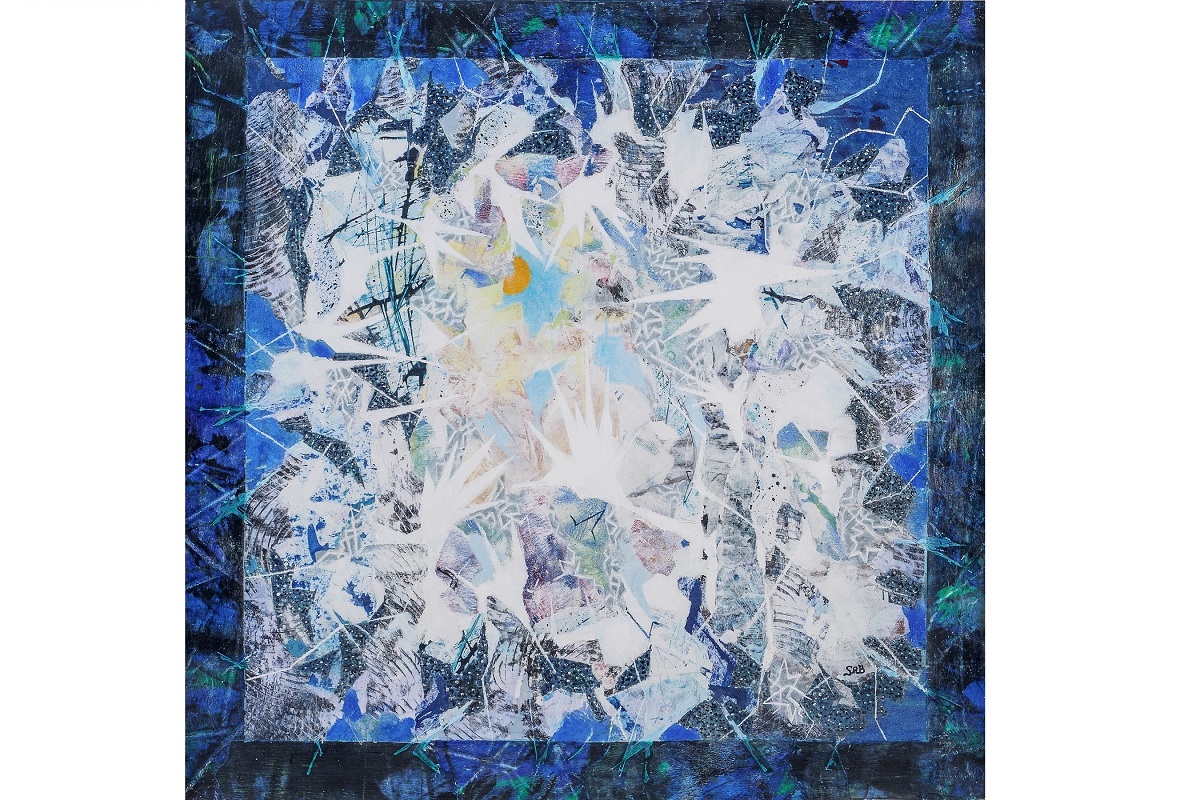 Read more
A visual artist, Susan creates vibrant artwork using various media and techniques which give her resulting compositions variety and interest. Her inspiration often comes from photographs or views which prompt her to interpret them in paint, though during lockdown she experimented with creating landscapes from her own imagination.
During Susan's project 'Echoes of Ancient Art' she will create artworks inspired by our Egyptology and Roman collections, and work with members of the public to help them produce their own. Susan says
I was initially intrigued by the title of this project 'From the Art Gallery with Love x' which sounded a bit different and kind of friendly. On reading the artist brief, I very much liked the idea of the Art Gallery & Museum 'giving' to the community by involving Worcestershire artists.

I can't wait to get started! I'm looking forward to working with a group and seeing, sharing and communicating about their artwork inspired by the museum's Egypt collection and Roman mosaics.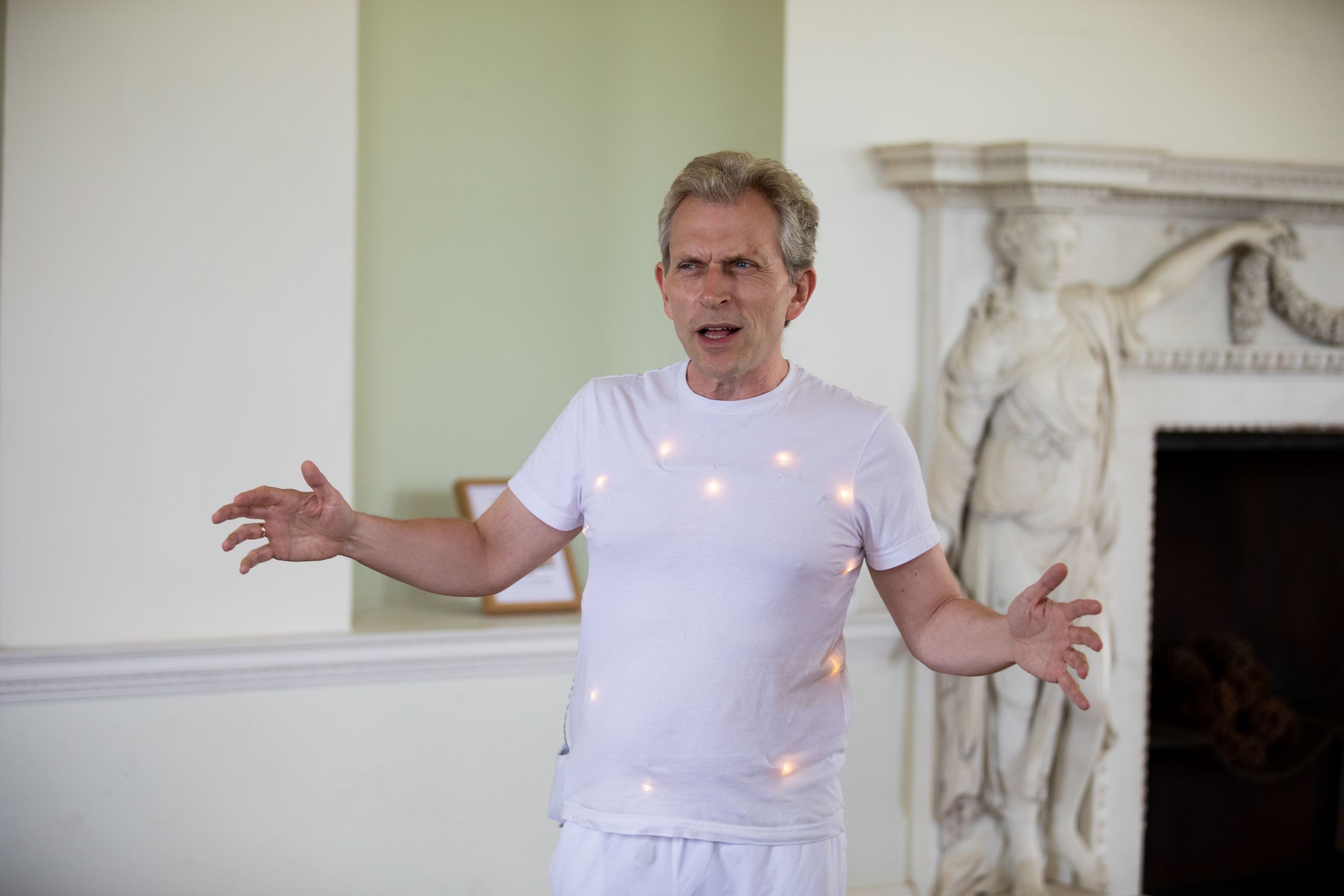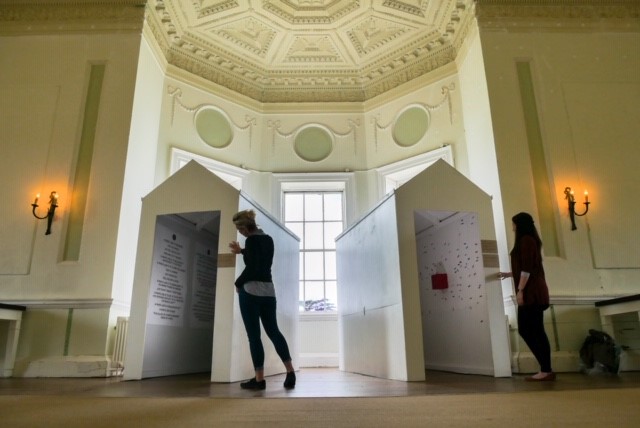 Read more
As an artist Steve Wilson specialises in drama and writing, and he has had many plays performed across the country, in addition to his experience overseeing community engagement projects at Meadow Arts & Worcestershire County Council. Sarah Edwards has a background in theatre, visual arts and installation, and runs her own arts company
Spare Room Arts
leading an array of workshops and commissions.
Steve and Sarah are joining forces, alongside film-maker Nicola Prestage, to create a series of playful films which bring our collections to life, 'Edwards and Wilson- Purveyors of Heritage and Wisdom'. They say
We wanted to create something that was enjoyable but also highly accessible too, to create worlds that people can immerse themselves in. We love work that gets you thinking about your place in the crazy world we live in. We love the glorious oddities of Worcester City Art Gallery & Museum's collection and that appeals so much – it tells a story of Worcester but not always the story you would expect.

We wanted to work together again and also with the film maker Nicola Prestage who we both like and admire so much. It appealed to our sense of being Worcester residents and the collection was so inspiring, we had so many ideas and also we wanted to do something that is hopefully uplifting and informative. We're most looking forward to learning about the collection and doing something creative and enjoyable again! It feels a long time since we did this sort of thing.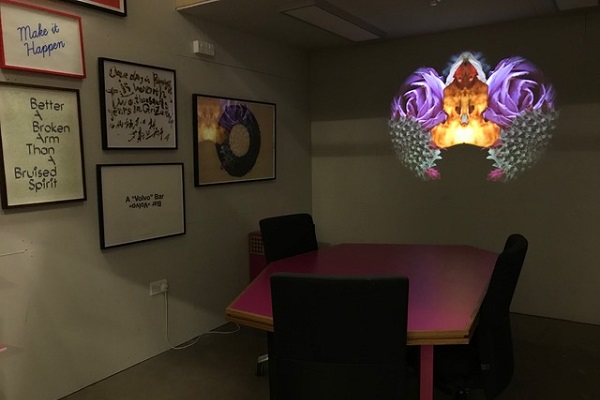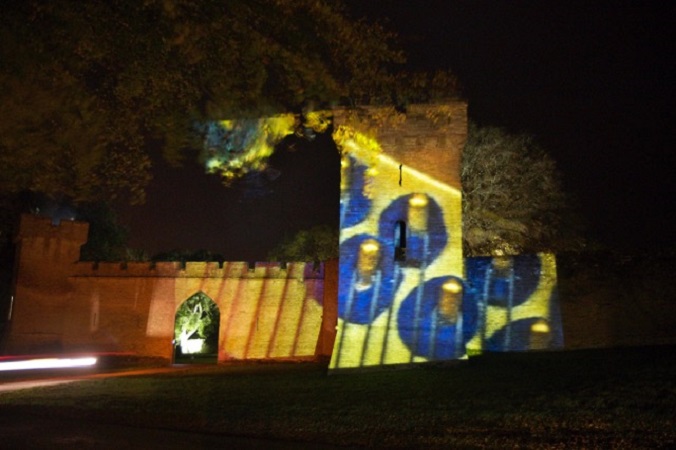 Read more
Rebecca uses light and colour to transform objects and spaces to create photographs, videos and projections. Her work responds to places, people's stories and memories, and recently she has been exploring the Memento Mori tradition in art.
For this project, Rebecca will create a series of animations based on stories and pictures of people's favourite objects. She says
I love to look around Worcester City Art Gallery & Museum whenever I'm in Worcester and I've been lucky enough to see some of the archive collection too. I think there's an incredible variety of objects and art in Worcester and I always find something fascinating. I love the quality of the temporary exhibitions too.

This project fits in with ideas of life, death and memory that are key themes in my work. I love the idea of collecting things and the connection that objects create with us now and the people of the past. Museums really create connections across time. I'm looking forward to finding out what people's favourite things from the museum and their homes are – and why.  I hope to get to talk to plenty of different Worcestershire people during the project – I hope to make everyone proud!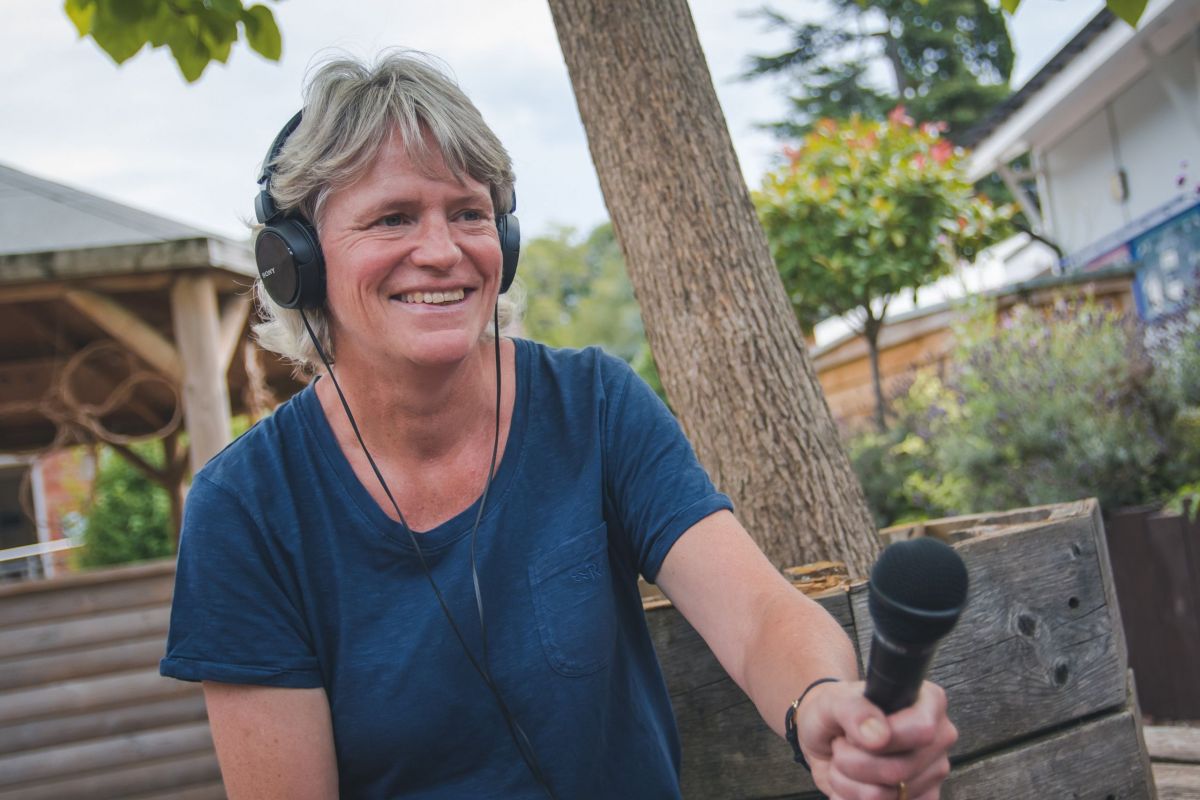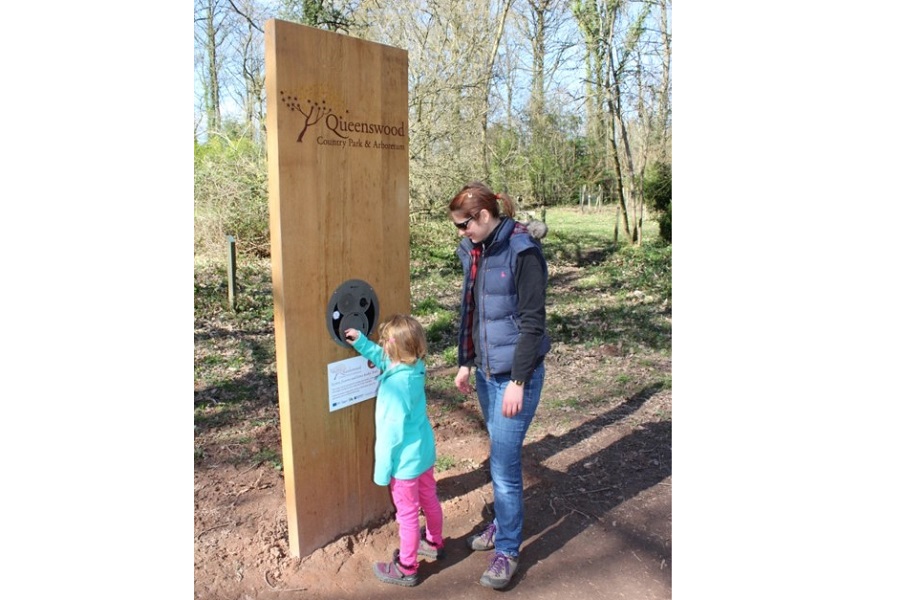 Read more
Julia is an oral history and audio producer based in Worcestershire, running her own business
Letts Talk
. She works with audio recordings and oral history – pursuing a passion for the power of memory and hearing people tell their stories in their own way. Julia will collaborate with mixed media artist Sarah Millin on their project
The Art of Isolation
.
Julia & Sarah hope to share people's stories of being in isolation during lockdown in creative ways, to bring their experiences to life. Julia says
For me, this project is an exciting chance to do something experimental and artistic. I tend to work on my own so this is also an opportunity to work with different people – Sarah (who will be doing the illustration on our commission) and the staff at the Art Gallery. I also look forward to being inspired by the collections – so often a single object or image can trigger a myriad of stories.

I am most excited about finding people who captivate the listener or viewer. It doesn't matter if they are talking about a life-changing event or a tiny everyday happening, the way they voice their experience draws you in and utterly captures your imagination. These people are often very humble and claim they don't have anything interesting to say, but they really do!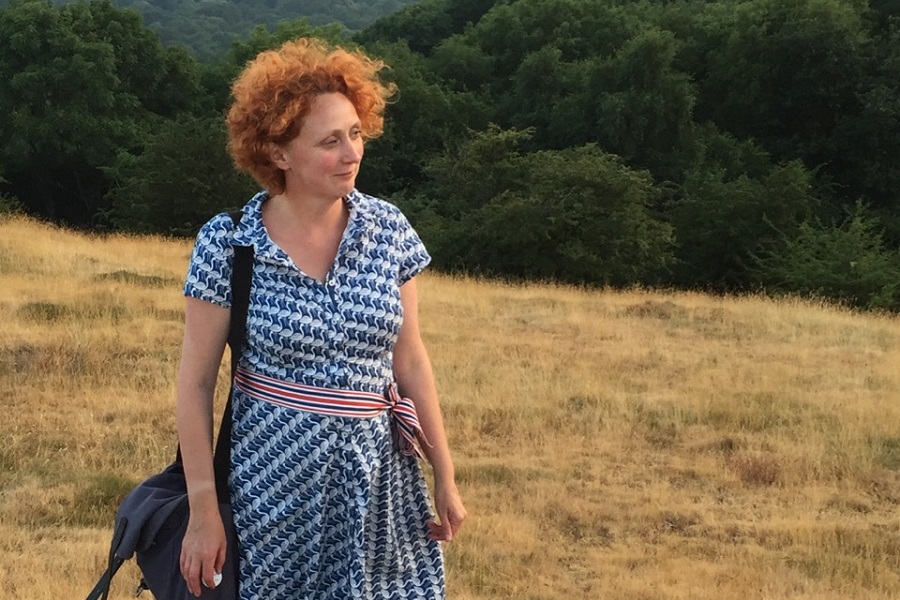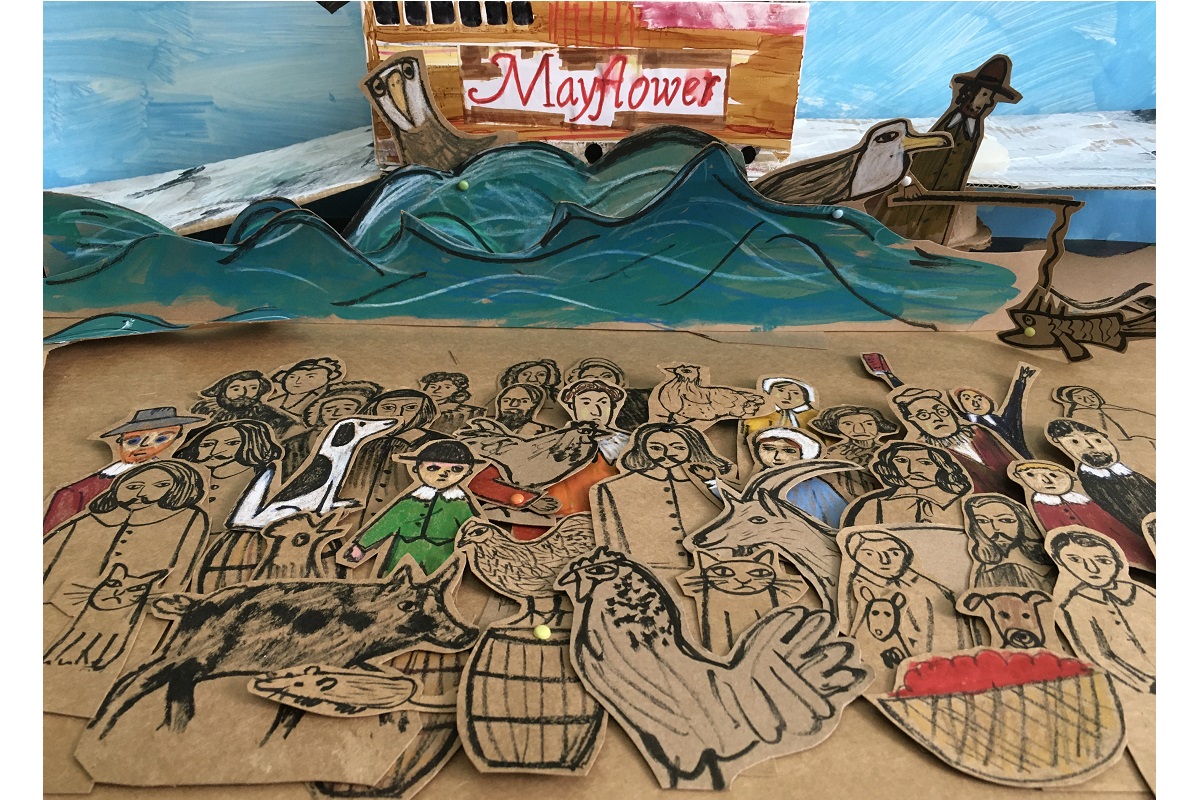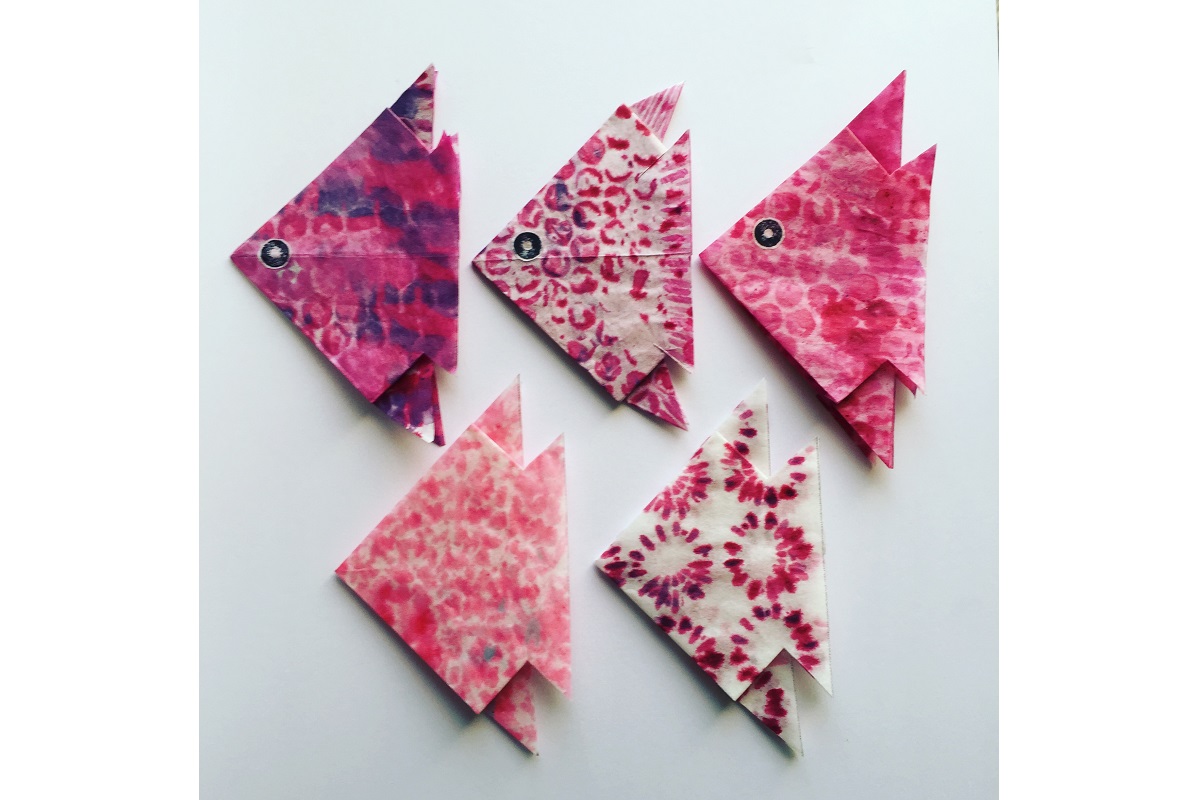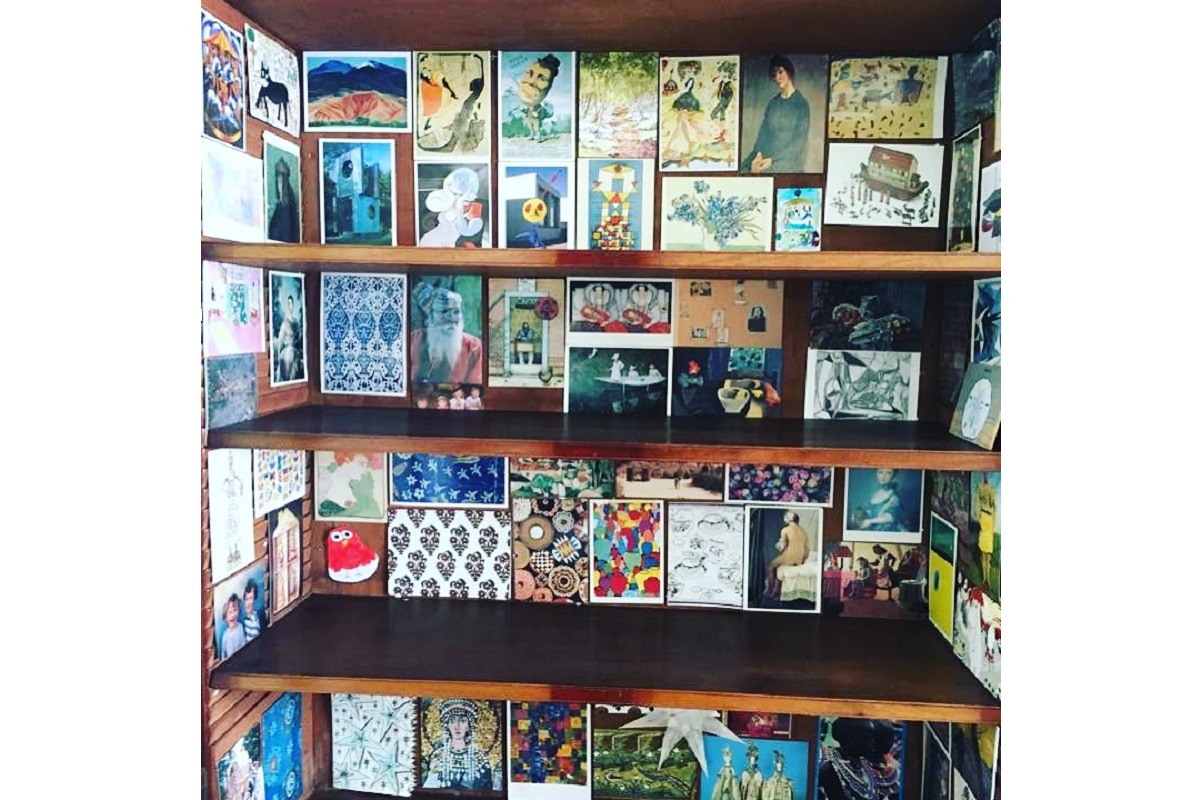 Read more
Sarah is working with Julia Letts (see left) on 
The Art of Isolation
project.
If you'd like to contribute your isolation story to their project, visit their website here.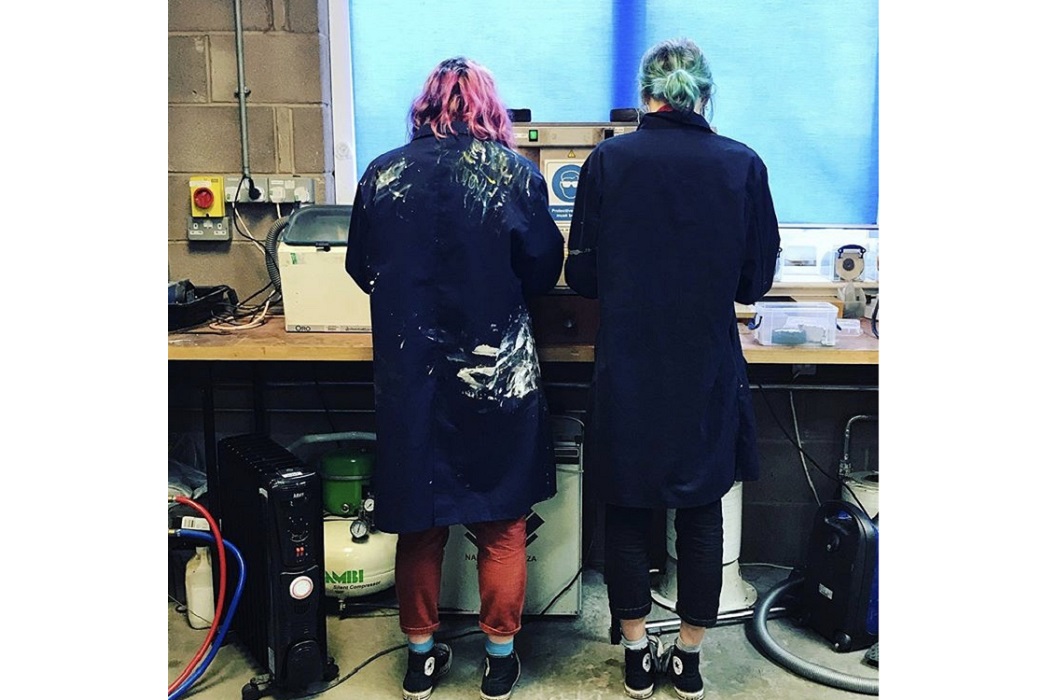 Read more
Elsa and Mia are emerging creatives studying at Hereford College of Arts. They often turn to each other for inspiration, talking out ideas and looking at the places they have visited, discussing art and books. They believe studying at Hereford College has broadened their research and thinking, encouraging their practice due to the influential creative atmosphere. After unfortunately being unable to complete their final college projects due to COVID-19, Elsa and Mia hope to reconnect with their artistic practice during this project whilst also producing work which resonates with others who could not see loved ones during this time.
Through a multimedia sculpture, the pair will investigate their relationship and the impact of being apart during lockdown. They say
During lockdown, we still had a lot of ideas but neither of us were sure how to convey them or where to put our creative energy. Having spent every day together since we started at college, to not seeing each other for 3 months, it was a strange adjustment that changed how we viewed our relationship. We both dealt with quarantine differently too, as Elsa had to shield and Mia went to work full time at Morrisons. After hearing about this project, we were excited to collaborate and create something together. While we work towards a final joint piece, we will also be developing our own work and ideas.

Being able to express how we feel through art, and having the opportunity to collaborate whilst still creating our own unique pieces, is very exciting. We are also looking forward to seeing how the final piece comes together and it will be an incredible achievement for us both to have our art displayed.