Worcester City Museum and Art Gallery Membership

Become a member of Worcester Art Gallery and Museum and enjoy a range of exclusive benefits including special member-only events and shop discounts.
Worcester's beautiful Art Gallery and Museum was built more than one hundred years ago, funded by people like you – local benefactors who saw the immense benefits in making art and museum collections available to everyone.
Membership benefits
Your membership will give you access to a number of exclusive Member Only benefits for one year:
Discounts on Art Gallery and Museum and The Commandery shop purchases
Priority booking for Bite-size talks
Exclusive members e-newsletter
Special member events including members hour
Invitations to exhibition Private View
Free tour of Museums Worcestershire Collections Centre
Name in Museums Worcestershire public promotions
Members website with exclusive content
Both individual and family memberships are available (see application form for full details).
Supporting vital projects
Your membership will help to support Worcester's amazing museum collections and enable us to deliver exciting exhibitions and events now and for the future. Already, members have funded the conservation of a key artwork in our collection.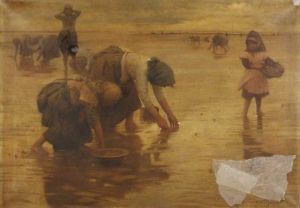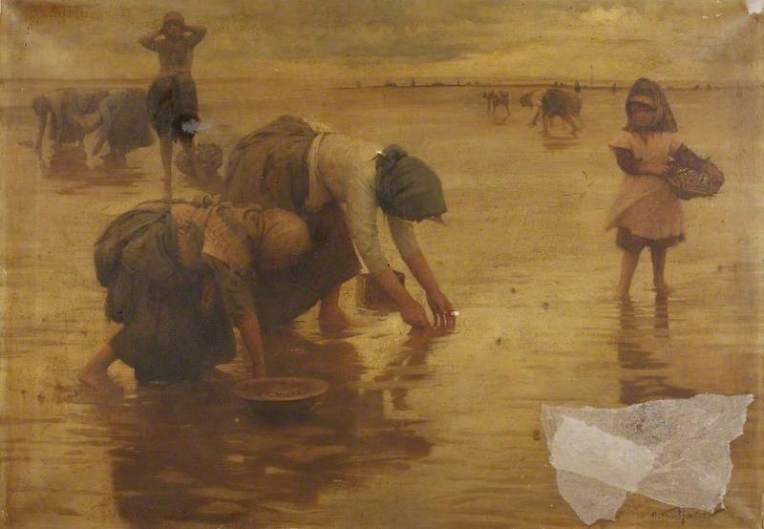 Conserving The Cockle Gatherers
Before 2018, The Cockle Gatherers by Arthur Hacker was hidden in the Worcester City Art Gallery & Museum's stores due to its poor condition. The painting's varnish had yellowed and become stained from being hung in smoky rooms, and a tear in the canvas had been poorly repaired with tissue paper, meaning Hacker's delicate painting was not visible.
A graduate of the Royal Academy Schools, Hacker's painting of French peasant life Her Daughter's Legacy was the Royal Academy Exhibition's greatest talking point in 1881 and he was later elected as an Academician. The Cockle Gatherers most likely dates from the turn of the twentieth century, and is now considered one of the most notable works in the Museum's art collection.
With the vital support from Art Gallery & Museum members, the whole painting was cleaned and the canvas tear was repaired to modern standards. Since it's conservation, The Cockle Gatherers has been included in the Fifty Objects; Fifty Stories exhibition. Thanks to museum members, a painting that nobody had seen properly for the best part of century can now be enjoyed by visitors for years to come.
How to become a member
Simply download and complete the form and either hand it to a member of staff or mail to the address on this leaflet. Please make sure you include payment.
Payment can be made by either cash/cheque (payable to Worcester City Council*) or credit card. Please do not send cash in the post.
Your membership will be available to collect at the Art Gallery & Museum (we will e-mail or phone you when ready) or please tick the box on the form if you wish it to be posted.
Your membership pack will include your personal membership card which you should use whenever visiting our museums, booking tickets to an event or making a purchase in our shops.
Please see Terms and Conditions in the membership pack for full details.
Contact details for membership
Worcester City Art Gallery and Museum,
Foregate Street,
Worcester,
WR1 1DT
Phone: 01905 25371
Email: Helen Large