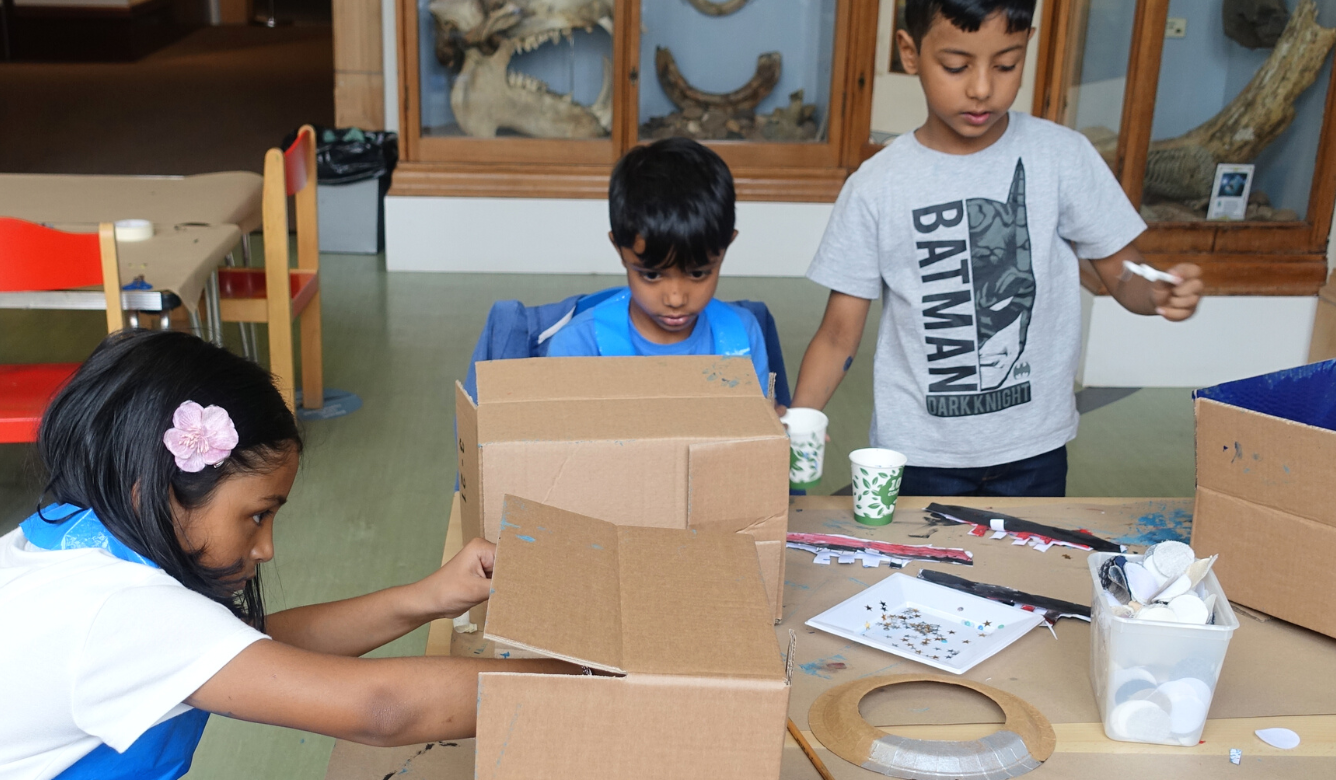 Summer Fun at Worcester City Art Gallery and Museum
Every Thursday from 28 July to 1 September, 11am to 1pm | Worcester City Art Gallery and Museum
The summer is set to be a magical one for all the family at the Art Gallery and Museum!
Drop into the Activity Space on Thursdays to ignite your imagination, inspired by The Magic of Middle Earth and The Power of Portraiture exhibitions.
Each session is £4 per child; pay on the day for all workshops except Interactive Storytelling, which requires advance booking.
Thursday 28 July – Powerful Portraits
Delve into exciting craft supplies to create your own portrait inspired by The Power of Portraiture exhibition.
Thursday 4 August – Magical Model Making
Did you know lots of models were made to create the fantasy worlds in the Lord of the Rings films? Use different materials to make a world of your own!
Thursday 11 August – Illustrate your own Book Cover
Design your own book cover inspired by the illustrators who have who have designed covers for Tolkien's books.
Thursday 18 August – Magical Model Making
Repeat of Thursday 4 August workshop.
Thursday 25 August – Illustrate your own Book Cover
Repeat of Thursday 11 August workshop.
Thursday 1 September – Interactive Storytelling
Choose a character and costume, colour in a mask, and enjoy a fun interactive storytelling session! Children are welcome to come dressed up if they would like, or dress up on the day. The storytelling will be inspired by the work of Tolkien and other fantasy worlds. Booking in advance is essential for this workshop.