Date
14 Sep 2019
Expired!
May The Toys Be With You
Saturday 20 July – Saturday 14 September 2019 
A must-see exhibition of vintage Star Wars toys and original cinema posters
From a galaxy far, far away comes an absolute must see for fans of Star Wars and the silver screen – one of the UK's finest collections of vintage Star Wars toys and original cinema posters is going on display in a stunning exhibition brought to you by Museums Worcestershire.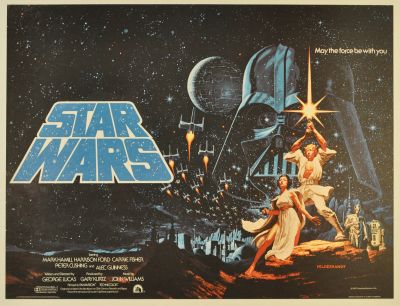 Back when the movie Star Wars broke box office records in 1977 no one could have predicted that the merchandising would go on to earn even more than the film itself. The toys of Star Wars took the world by storm and became the must-have playthings for an entire generation. From 1977 – 1985 an estimated 300 million action figures were sold, allowing children to re-enact the adventures of Luke Skywalker, Princess Leia and Han Solo.
May The Toys Be With You is both a celebration of the now highly collectible vintage toy line and also of the iconic design work and art of the Star Wars movies. From X-Wing Fighters to lightsabers, these fantastical designs have fired our imaginations and stamped their place on our cultural landscape. For little kids and 'big kids' alike this is an unmissable opportunity to view many rarely seen Star Wars treasures, and young Jedi may even have an opportunity to dress up and wield a lightsaber themselves!
Special events
Museum After Hours – Friday 16 August, 5.30 – 8pm, Free entry
Enjoy after-hours access to the exhibition, with space-related cocktails and perhaps even some extra-terrestrial goings on!
Bite size talk: Return of the Teddi – Tuesday 13 August, 1 – 1.30pm, £3
A 30-minute insight into Star Wars and other classic toys from the Museums Worcestershire collections, with our curator.
Summer holiday activities
Throughout the summer, there's fun for Star Wars fans of all ages! Dress up as your favourite character, enjoy interactive Star Wars inspired games, snap yourself in our selfie spot, or add to our Galaxy Wall – create paper cut out moons, stars, rockets and planets to decorate our Activity Space with your own space art! Plus…
Galaxy Pop Art (Family drop-in) – Wednesday 24 July, 11am – 3pm, £3
Based on the work of pop art artist Eduardo Paolozzi, we will be creating a space themed art work – using tiny mosaic tiles, nuts and bolts and paper collage materials.
Universe in a Box (Family drop-in) – Tuesday 30 July, 11am – 3pm, £3
Create a 3D universe with sparkly paint, modelling clay and plenty of moon dust!
Super Star Spaceships (Family drop-in) – Thursday 8 August, 11am – 3pm, £3
Using a whole range of exciting scraptastic material create your very own Millennium Falcon, Tie Fighter or Super Star destroyer.
May the costumes be with you! (Family drop-in) – Wednesday 14 August, 11am – 3pm, £3
Join us to make Lightsabers and Darth Vader tabards.
Stop-motion STAR WARS workshop!* – Monday 19 August, 11am – 3pm, £10 
Join Andy from Paradise Multimedia to make a short animation film. You will make fun plasticine figures and creatures, and learn how to film in short sequence. Following the workshop, Andy will post the video to you.
*Pre –booked session only (max.10), suitable for age 8 and above. Participants to bring a packed lunch.
Sun, Moon and Stars (Family drop-in) – Tuesday 27 August, 11am – 3pm, £3
Use all sorts of fun materials to create wall hangings and mobiles on the theme of planets.
May the force be strong on your visit…
---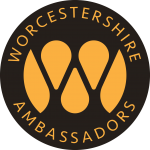 The opening day event for May The Toys Be With You has been sponsored by the Worcestershire Ambassadors.