Date
09 Sep 2023
Expired!
I Grew Up 80s
Saturday 8 July – Saturday 9 September 2023 (closed Sundays) | Worcester City Art Gallery and Museum
Share your love of the 1980s with family and friends at this fun, nostalgic exhibition featuring iconic objects of this colourful era of great change.
Travel through the cultural landscape of 80s Britain – from Betamax to BMX, the Rubik's Cube to the ZX Spectrum, the Thompson Twins to Transformers. Bring along your 50p coins if you fancy a go on the Donkey Kong machine!*
This carefully curated time capsule of over 200 treasures showcases the youthful exuberance of this much-loved decade.
Would you like to learn more as you explore? Listen to the audio guide to hear from Matt Fox, whose collection is on display in I Grew Up 80s. The audio guide is free and can be accessed online using your own device or via physical audio guides available in the gallery.
Free entry.
Plan your visit to Worcester City Art Gallery and Museum.

---
What's on…
For families:-
Trail: Excellent 80s!
What made the 80s – Space Invaders, Rubik's Cube or Mr Potato Head? Follow this 'most excellent' trail and find out the 'awesome' answers to all these questions! £1; 8 July – 9 September.
Workshops: Make it 80s!
Time-travel back to the 1980s with fantastic family workshops inspired by the summer exhibition I Grew Up 80s. Choose between a canvas bag, pencil case or picture frame and decorate it with your best colourful '80s designs! £4.50 per child; find out more and book now.
For adults:-
Museum After Hours
Get your friends together and enjoy the Art Gallery and Museum on a Friday night… DJ Ed Steelefox is back with the 80s' very best music on 14 July and film soundtracks on 18 August. Free entry; cash bar. No need to book, just turn up and enjoy!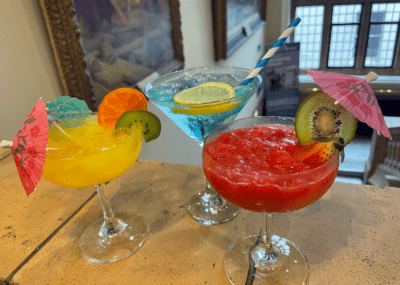 ---
In the shop…
From Rubik's Cubes to '80s-inspired badges, the shop will perfectly complement your exhibition experience!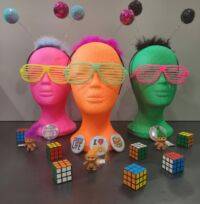 ---
*Income from the Donkey Kong game will be shared between Spacefund which owns the collection and Museums Worcestershire for future exhibitions.