Date
11 Apr 2019
Expired!
Curator's Talk: On Ancient Tracks
Get up close and personal with some of the county's earliest artefacts. Head curator Deborah Fox guides you through the science of reconstructing our ancient landscapes at Bays Meadow Roman Villa and Ice Age Strensham.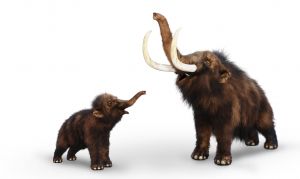 Discover objects and archives from the time of our earliest ancestors – when mammoths walked the plains around Strensham, the Bronze Age when communities cremated and buried their dead at Holt, the Roman period when officials of the Roman Empire controlled the production of salt at Droitwich and the early medieval period when an Anglo Saxon was buried with rich amber, quartz and gilded brooches at Upton Snodsbury. A fascinating archaeological collection of material, all excavated or discovered within our county.
Curators' Talks at the County Museum last at least 1 hour.
Talks can be booked by calling 01299 250416.