Date
05 Jun 2021
Expired!
Mayflower400 exhibition
Until Saturday 5 June 2021
2020 marks the 400th anniversary of the sailing of the Pilgrim Fathers on board the Mayflower, from Plymouth in the UK to Plymouth, Massachusetts USA. Today, an incredible twenty million Americans can trace their ancestry back to those founding Pilgrim Fathers. Worcestershire is proud to be one of eleven Mayflower partner locations in England working with local, national and international partners to commemorate the anniversary and as a result Worcester City Art Gallery and Museum is delighted to host an exhibition, Mayflower400.
Worcestershire was the home of one of those founding fathers, Edward Winslow. Born in Droitwich and educated school at Kings School, Worcester, Winslow would go on to serve as Governor at Plymouth Colony. Museums Worcestershire is grateful to Worcestershire Archive and Archaeology Service for loaning the baptismal records of Winslow.
The exhibition draws on seventeenth-century archaeology and costume. A fascinating collection of indigenous American and Canadian objects from the World Cultures Collection, a significant and unique collection in Worcestershire, will also be displayed to explore the voyage and its legacy. The exhibition will also shine a spotlight on difficult stories of colonialism and the European occupation of the Alaskan shores and seas beyond the Mayflower years.
Part of Mayflower400.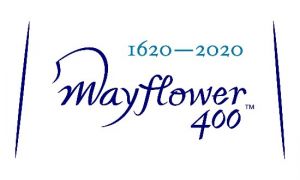 Thank you to members of the Art Gallery & Museum whose membership fees and kind donations have contributed to the conservation of the Seal Gut Parka and enabled it to be displayed in Mayflower400.
Thank you also to The Leche Trust for their contribution to the conservation of the Seal Gut Parka.