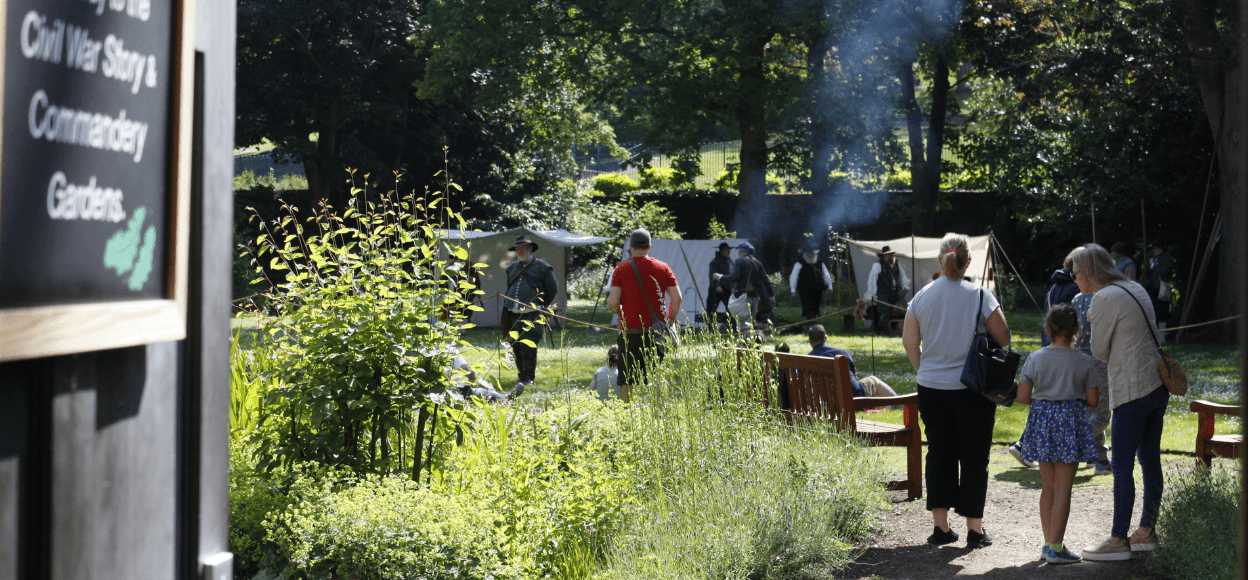 Living History 2024
All day, Saturday 17 and Sunday 18 February 2024 | The Commandery 
Come face to face with the past at The Commandery's biggest weekend of the year!
Explore living history encampments and watch marvellous military displays at Worcester's historic Commandery.
The site will be alive with performances by musicians and dancers, and you can learn about traditional crafts too.
Encounter reenactors throughout the beautiful Grade-1 listed building and gardens, where they'll be demonstrating and displaying historical weaponry.
There will be a full schedule of timed displays and drills throughout the day.
Living History 2024 is organised in partnership with The Worcester Re-enactors.
Plan your visit
Usual admission applies; free admission to those with a season or residents' pass. Find out more.
Booking in advance will be available soon but is not essential, you can just turn up and enjoy!
While you're here…
See how many things you can tick off The Commandery's top 10 highlights list!