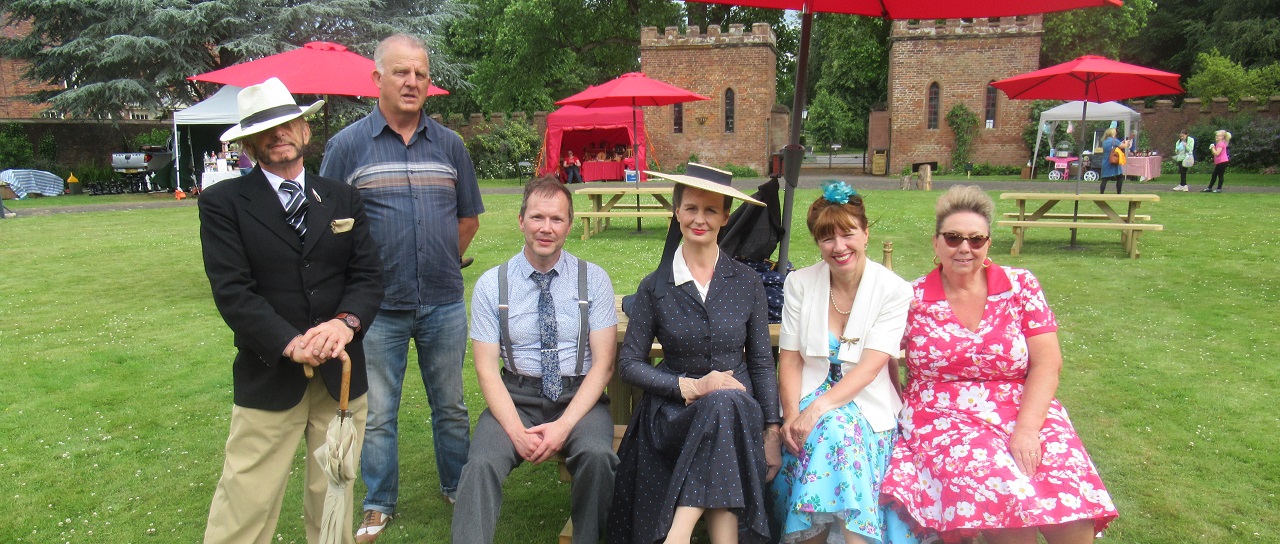 Date
02 Jun 2022
Expired!
Fabulous Fifties
Celebrate the decade when the Queen first came to the throne at our Fabulous Fifties event. Come dressed up in your best 1950s gear and enjoy a sing and dance with the fantastic Bluebird Belles who will be performing songs from the period in the Castle's magnificent carriage circle. There will be flags and bunting everywhere and staff will also join in the fun and dress up, so you won't be on your own!
Inside the museum you can handle some items from the decade and swoon over beautiful 1950s dresses in the new Captivating Costume exhibition before visiting the Lavish Living exhibition which explores what Worcestershire was like in the 1950s, and see it decorated just as many homes would have been for the Queen's coronation in 1952.
Children will have fun following the Jubilee Family Trail around the Castle and can get hands-on with coronation crafts including making and decorating a royal carriage and a Queen's sceptre to take home. (Crafts cost an additional £2.50 per child, trail is free).
Hayley's Kitchen will be open from 10 – 5 offering hot and cold food, cakes, and refreshments.
We have picnic areas on site with a covered wooden gazebo available in our orchard where families can play outdoor games such as quoits, a finger maze, and instruments.