Date
26 Jan 2021
Expired!
Embrace the Journey: Wellbeing through stories (online)
Creativity and self-expression through making and sharing stories are basic human needs. These acts have a healing power, a function in our lives that helps us create meaning and process the world around us.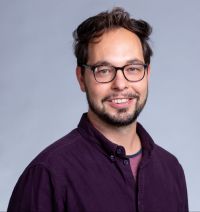 Inspired by the artwork on display across Museums Worcestershire's three museums (Worcester City Art Gallery & Museum, The Commandery, and the County Museum at Hartlebury Castle), these creative wellbeing sessions will enable participants to connect through the use of stories – both personal and imaginary. Though these sessions will begin as guided discussions, participants will do more than "just talk": sessions will develop organically and there may be creative activities such as drawing or gentle movement exercises – designed to be fun and therapeutic.
These sessions will be led by experienced dramatherapist, Gergo Danka. Joining details will be shared with participants two days before the event, by email.
All sessions are now running online, 10-10:30am on Tues 12, Thurs 14, Thurs 21, Tues 26 and Thurs 28 January.
Booking
Sessions are free but booking is required to secure your space.
Please book by email via Eventbrite, here. Maximum of 6 participants per session.
---
Funded by Arts Council England's Culture Recovery Fund