Date
10 Aug 2021
Expired!
Bite Size Talk: Worcester Life Stories
Tues 10 August, 1:30pm – Worcester Life Stories
Join Museums Worcestershire's curators on the 2nd Tuesday of each month for a series of talks about the collections.
Hear all about the newest exhibition at Worcester City Art Gallery & Museum – Worcester Life Stories.
This project was launched in 2020 to boost Worcestershire's local health and well-being by making our shared history and accessible to all.
Worcester City Historic Environment Record's 35,000 historic photographs – spanning the last 70 years – are have been digitised, themed and available for the first time. This new digital hub will capture local knowledge and memories, which will be included in a published book and Worcester City Art Gallery & Museum's exhibition.
The exhibition will showcase photographs alongside the memories of older adults, in particular those living with dementia in the local area. The exhibition has been designed to be fully accessible and dementia-friendly.
Bite size talks are approximately 30 minutes long.
In-person talks cost £3 per person.

An online version of this talk will be released a week after the in-person version. Accessing the talks online is free but donations are welcomed. This will be a shorter, modified version of the in-person talk to reflect being conducted online.
More 2021 bite size talks
Tues 14 September, 1.30pm – Egyptian funerary objects
Find out what sort of objects the deceased were buried with for use in the afterlife, with our World Cultures curator.
Tues 12 October, 1.30pm – China Clay, Cornwall
Delve into the Art Gallery & Museum's latest exhibition with artist Kurt Jackson.
Tues 9 November, 1.30pm – The Founders of the City Museum
Who were the early founders and collectors of Worcester City Museum? What did they collect and where did it come from? Join the curators as they shed new light on information uncovered by recent research.
Tues 14 December, 1.30pm – Worcestershire Top Treasure Finds
Join our Head Curator for a look back to Worcestershire's most important archaeological treasures and some exciting recent discoveries.
---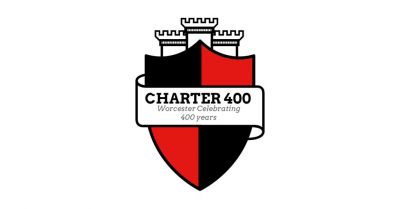 Part of the Charter 400 Festival, celebrating our city.