Get set for an unforgettable summer of fun family workshops, exciting events and sensory and science activities at The Commandery from Tuesday 20 July to bank holiday Monday 30 August.
Inspired by The Commandery's 1000 years of history, the museum will host a fun-filled programme inspired by a different period of history each week throughout the summer holidays. Fun workshops will take participants on a journey through history, from creating crazy Victorian inventions to writing secret Civil War letters. There will also be the opportunity to fill up a time-travelling passport to win a prize.
To top off a fantastic summer, Powerful Princesses and Noble Knights on the bank holiday Monday 30 August is a 'funday' of exciting events, including interactive storytelling, archery, garden games and even some hobby horse racing. There will be trails to complete around The Commandery building and grounds, as well as creative crafts providing the opportunity to create something to take home.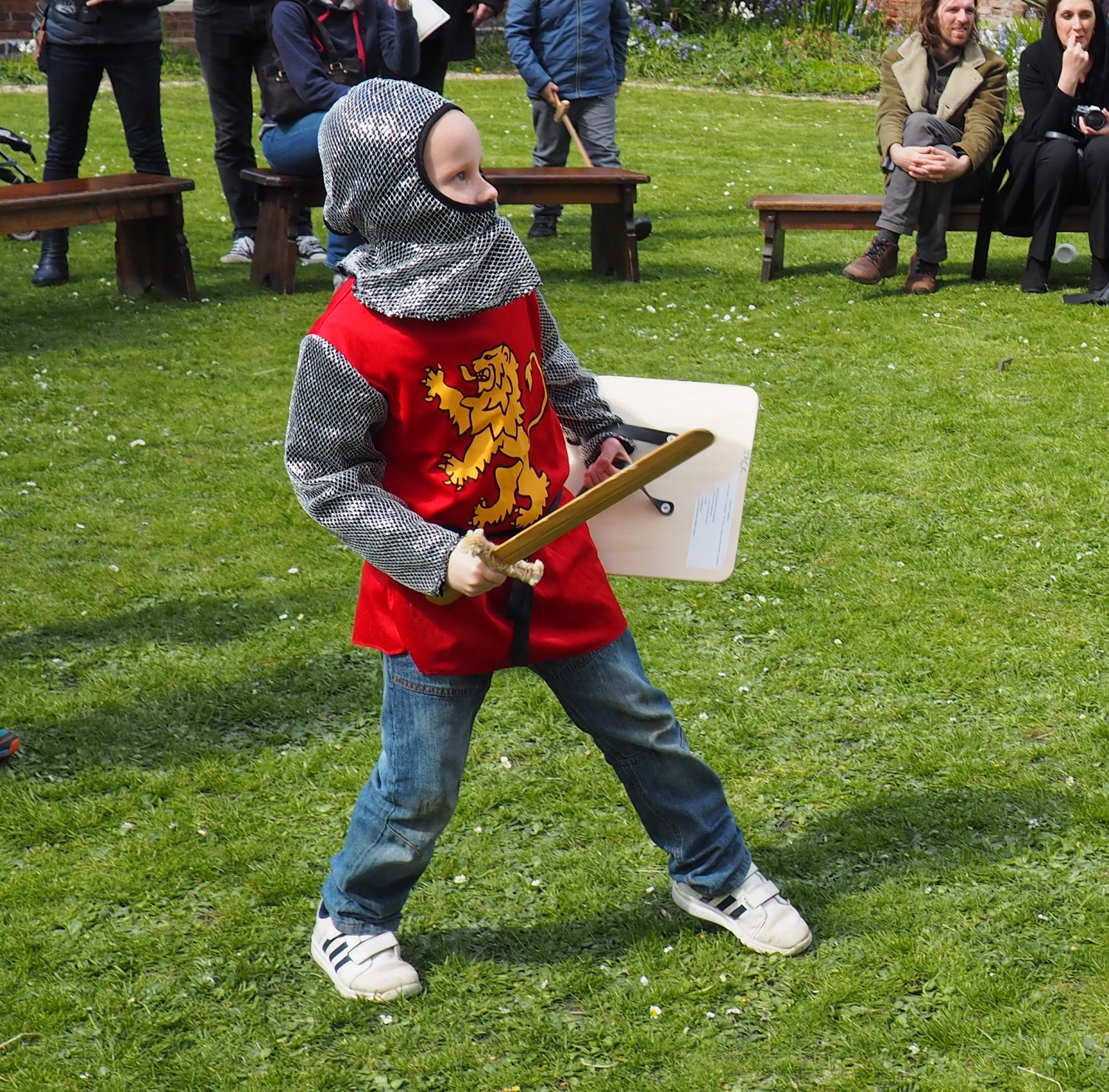 Helen Manning, Commandery events officer, says: "Not only can visitors can expect a really exciting summer programme of workshops and events, but there's so much space at The Commandery to let off steam every time you visit and some exciting new activities to try out such as the Nature Play Area, which includes den-building and the messy mud kitchen. The Commandery is the ideal place to get out and about this summer locally for some family fun inspired by the museum's amazing history."
Alongside the summer activities, visitors of all ages can discover stories from the city's dramatic history during every visit and relax in the spacious enclosed gardens. Visitors can uncover centuries of stories through interactive exhibitions and one-of-a-kind objects from the dramatic 'Civil War Story' exhibit to the new permanent display The Georgians – The Pride and the Prejudice, which whisks visitors into the Georgian age through art, costume and fascinating characters. Commandery Coffee will be serving delicious artisan teas and coffees and a wide range of cakes and light lunches.
Entry to The Commandery including special events is free with a Worcester Residents Pass, which is £5.50 per year (or £13 for a family pass) for Worcester City residents if they produce a Worcester City Council tax bill. Otherwise, entry is £7.50 for adults, £3.50 for children (5-16 years) and under 5s are free.
Visitors can find out more at www.museumsworcestershire.org.uk
ENDS
Notes for editors
For further information or images please contact Helen Large helen.large@worcester.gov.uk
The Commandery is open Tuesday – Saturday (and bank holidays) 10am – 5pm; Sunday 11am – 3pm
Event listings:
Time Travelling Summer Fun
Tuesday 20 July – Sunday 29 August
Become a time traveller this summer and experience different eras at The Commandery through hands-on craft, sensory and science activities. There's a different theme every week – from designing baffling Victorian inventions to stepping into a print workshop and getting inky with rollers and stamps, you can visit every week and complete your time travelling passport to win a prize.
Powerful Princesses and Noble Knights
Bank Holiday Monday 30th August
Calling all knights and princesses! Come and enjoy a bank holiday 'funday' with interactive storytelling, archery, garden games and even some hobby horse racing!
For an extra challenge, complete the trail around The Commandery and then get stuck into our craft activities and make something fantastic to take home with you.