Date
02 Oct 2021
Expired!
Charter 400 Celebration
Join us to celebrate and learn about the day that Worcester officially became a city, on its 400th anniversary! On 2 October 1621, James I put his seal to the Charter granting the rights and constitution that 'created' the city of Worcester.
Have a go at making a Charter and seal for your own house, class or town on some aged paper. What rules and principles would you set for the people who visit? What powers would you give to people? Then add your very own seal to make it official!
Normal Commandery admission prices apply, plus £2 for craft activities.
---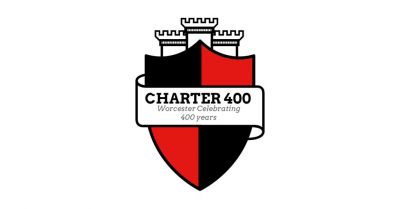 Part of the Charter 400 Festival, celebrating our city.