On Ancient Tracks introduces the story of Worcestershire's early inhabitants using archaeological finds, stunning visuals and handling objects. The new exhibition explores four periods in Worcestershire's history;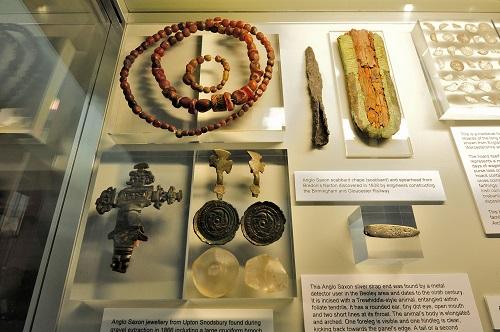 The Ice Age, over half a million years ago, when the ice stood hundreds of metres tall above the Worcestershire landscape and mammoths roamed our land.
Iron Age Worcestershire, a time of hillfort strongholds & tribal war, but also of agricultural prosperity and the growth of industry such as iron and salt production.
The Roman period, as Roman armies passed through our county and we saw rapid expansion of important industries, including iron working in Worcester and pottery manufacture in Malvern.
Finally, the medieval period, dominated by the rise of the church with the Cathedral in Worcester at its heart, also saw the rise of market towns and international, trade with the River Severn becoming one of the busiest shipping highways in the world.