Museums Worcestershire visitor updates
11am, 1 April 2021
Welcome back to our museums: Worcester City Art Gallery & Museum re-opens 17 May, The Commandery and Worcestershire County Museum re-open 18 May 2021
Hartlebury Castle grounds are now open. Worcester City Art Gallery & Museum's Shop is open Thursdays, Fridays and Saturdays 11am – 4pm from 15 April, in line with non-essential retail opening, and will be open during normal opening times from 17 May. 
We're delighted to be re-opening all of our museums in the week commencing 17 May 2021 and we will keep updated information on this webpage, our museum-specific webpages (links below) and our Twitter account. We have many safety measures in place which you can find outlined here.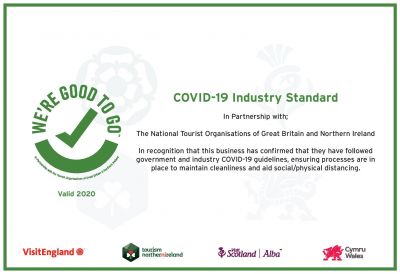 We will be offering you a very warm welcome as always, with some new ways of doing things. For example, as we are adhering to the 2m social distancing guidance there will be fewer people at our museums at any one time, and we're paying extra attention to hygiene. But we're confident you're going to have a great time.
We are proud to have achieved the 'We're Good To Go' COVID-19 Industry Standard at Worcester City Art Gallery & Museum, The Commandery and Hartlebury Castle.
Which sites are opening?
Worcester City Art Gallery & Museum reopens on Monday 17 May 2021, and The Commandery – Worcester and Worcestershire County Museum at Hartlebury Castle reopen on Tuesday 18 May 2021. Please check Hartlebury Castle's website for more information.
Enjoying a safe visit at our museums
Planning your visit
To allow for social distancing and for your safety we will be limiting the numbers of visitors in each museum at any one time Please see museum-specific information on the Worcester City Art Gallery page, The Commandery page and the County Museum page.
If you are purchasing an annual or resident pass for The Commandery, please assist our staff by downloading and filling in the form in advance here.
Please only visit if you are feeling well.
We are not currently operating a booking system or time-slots for general visits, but we will continually evaluate whether this is needed so please check before you visit. Booking is required for most of our special events and workshops at all our museums, details found on our What's On page.
We advise calling ahead on the day of your visit to confirm our opening times.
For more information on local guidance please see www.worcester.gov.uk. Please also see the Government website.
On arrival
Please note that face-coverings are mandatory for visitors.
In common with all hospitality venues, Museums Worcestershire is supporting NHS Test and Trace by keeping a temporary register of all museum visitors. To do this we will need you to complete a very short form either by email or with our staff on entry to our museums, or check in using the app. Your data privacy is important to us and full details of its storage and use will be available for you to read.
As we are limiting the number of visitors onsite at any one time at all our museums, we will advise you on arrival if there is a short wait.
At The Commandery: you will now purchase tickets from the Sidbury room which is signposted from the courtyard. A reduced visitor charge is in place reflect the temporary closure of the Medieval Exhibition and Painted Chamber, due to social distancing measures.
Within all our museums
High hygiene standards with enhanced cleaning schedules are in place.
Hand-washing and increased hand-sanitation facilities are available.
Non-contact interactions with staff (but we're still here to help you).
Pre-planned one-way systems in place to ensure the safety of all our visitors and staff.
Contactless till points and cashless payments only.
Clear signage.
Screens in place where appropriate for the safety of visitors and staff.
Same great service
Fully trained and confident team.
A safe, welcoming and memorable experience.
Museums Worcestershire is closely following the latest government advice and guidance in response to the Coronavirus outbreak. The safety of our visitors and staff is our very highest priority. We are following the guidance set out by government and outlined by Worcester City Council and Worcestershire County Council. Please find more detail at:
Opening times
Museum & Art Gallery will be open Monday to Saturday 10:30am – 4:30pm.
The Commandery will be open Tuesday to Saturday 10am-5pm and Sunday 11am-3pm.
Worcestershire County Museum will be open Tuesday to Friday 10am-5pm and weekends 11am-5pm (for information on the wider Hartlebury Castle site, please check their website).
FAQs
How will you be managing the toilets?
Toilets will be frequently cleaned and monitored by staff. At all our sites, toilets will be limited to use by one person or household at a time to maintain social distancing.
At The Commandery, the accessible toilet and baby change will be made available on request.
Are there any changes to accessibility?
As well as the toilet access, our lifts can now only be used by one person or household at a time. It is possible that there may be other changes to access arrangements as we attempt to find the safest solutions to the current government guidelines. If you have any particular concerns please call us before visiting to discuss the measures that are in place and see what we can do for you.
Will I be able to get refreshments on site?
Commandery Coffee, The Commandery's onsite café, will be open during museum opening hours and operating seated service. A lot of thought has been put into making sure the Cafe is healthy and safe. Until 18 May, the café will be operating a take-away service with outdoor seating available.
There is now a coffee machine available at Worcester City Art Gallery & Museum, and you can purchase drinks and cakes at the Museum Shop to enjoy on the Balcony upstairs. The Balcony Café itself temporarily remains closed.
The Bishop's Table Café at Hartlebury Castle, which is managed by Hartlebury Castle Preservation Trust, will temporarily remain closed. Updates can be found on their website.
Will I be able to purchase anything in your museum shop?
At the City Art Gallery & Museum we are delighted to have a newly refurbished Museum Shop to welcome you into. Please show your support for Museums Worcestershire by paying it a visit – every purchase you make goes towards caring for our remarkable buildings and exhibitions.
At The Commandery, there is a small shop in the Sidbury Room where you purchase your tickets. Our main shop remains closed due to social distancing requirements.
Hartlebury Castle's onsite shop will be accessible on your way into the museum only, not on exit, to maintain social distancing. We look forward to seeing you.
We hope you enjoy returning to our sites, and have a wonderful visit. We look forward to welcoming you soon.
Love from the Museums Worcestershire Team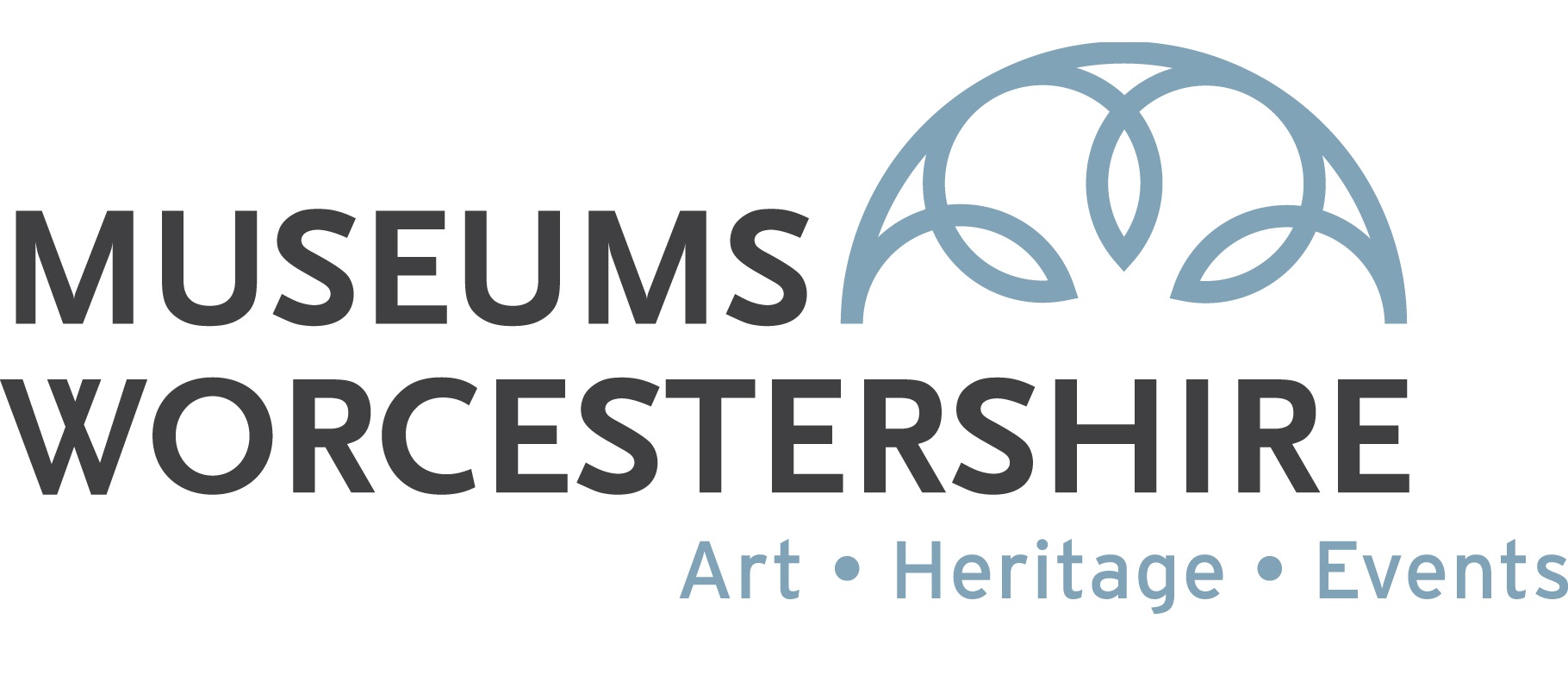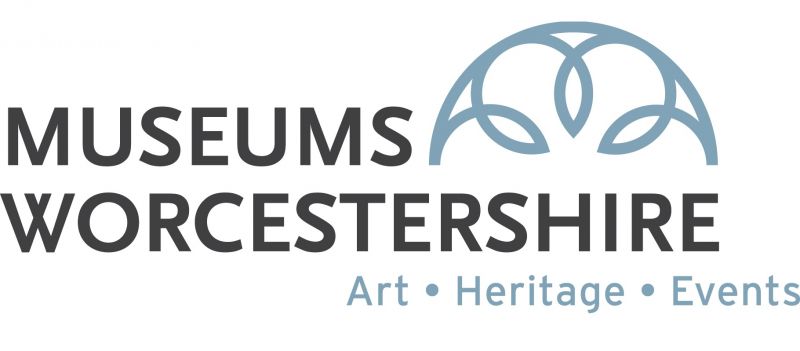 Here are ways to find out more about our collections and buildings:
For the latest updates join our mailing list: www.museumsworcestershire.org.uk/mailing-list/
Instagram: www.instagram.com/museumsworcestershire
YouTube: www.youtube.com/channel/UCS3DaZV8n9jsORgnXrc-fJQ
Our blog: www.researchworcestershire.wordpress.com
Twitter: www.twitter.com/worcestermuseum
As well as our Facebook pages 'Worcester City Art Gallery and Museum', 'The Commandery – Worcester' and 'Worcestershire County Museum'.