Heritage Open Days: Collections Store Tours
Free Collection Centre Taster Tour.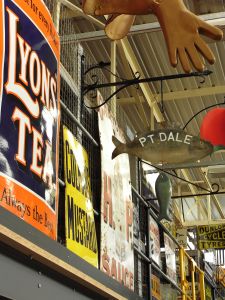 Enjoy a brief but fascinating introduction to into the Agriculture, Archaeology, Furniture, Local industry, Textiles, Transport, and World Cultures collections at the Museum Collection Centre.
We are running 4 x 30 minute taster tours at 11am, 12pm,  2pm,  3pm
Tours are free and last about 30 minutes. 14 people max 01299 250416
Booking: 01299 250416
Email: museum@worcestershire.gov.uk
Want to delve further into our collections? For a full list of all the store tours in 2022 visit:
Collection's Store Tours 2022 – Museums Worcestershire
Book a Collections Centre Magical History Tour for your group…
Just because it isn't on display at the museum, doesn't mean that you can't see it! Hear how we care for museum objects and get them ready for display. See Archaeology, Textiles, Furniture and World Culture collections. Walk amongst the agricultural and industrial history of the County. Every tour is different.
£8.50 per person, minimum 8 people, maximum 15 people. Larger groups can be split and have two tours one after the other. Enquire & book: museum@worcestershire.gov.uk or 01299 250416.